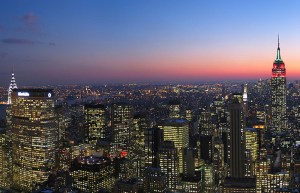 New York's appetite for natural gas is increasing as consumers continue to phase out the use of heavy fuel oils. In April 2015, New York City Mayor Bill de Blasio announced sweeping goals to curb city emissions 80 percent by 2050, which includes phasing out the use of No. 4 fuel oil by 2030.
A new project by Williams Partners, the Northeast Supply Enhancement project, creates the energy infrastructure to provide access to important natural supply to help New York meet its clean air goals.
"Customers and businesses in the local communities that we serve in New York City and on Long Island benefit from affordable, clean and reliable energy," said Ken Daly, President, National Grid New York.
"Williams' Northeast Supply Enhancement project expands on our commitment to further improve reliability, make available much-needed gas capacity to support job growth, and help reduce our carbon footprint."
Read the latest about this project here.