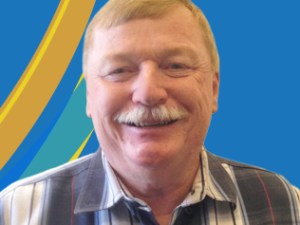 Meet John Johnson, Supervisor, Operations, in Moundsville, West Virginia. John has worked for Williams since 1985 and currently supervises a team that supports our Ohio Valley Midstream assets. His team has been heavily involved in the development and startup of our Marcellus gas and condensate gathering system.
John has an open Operations Technician (Gathering) position on his team. Learn a little more about John as a supervisor, and why he thinks it's important that you bring your energy to ours.
My favorite part about Williams is that I have always felt as though I am a part of the Williams family. From day one, I feel the company takes very good care of its employees. At Williams, you are only limited by yourself. You can go anywhere and do anything if you have the drive to reach for it.
My secret to being successful at Williams is being flexible and being happy in what I do and where I am. In 31 years, I have been privileged to work in three different Operating Areas, each of which always brings something new.
To be the successful candidate for my Op Tech (Gathering) position, you should be a self-starter and driven to be successful in everything you do. I am looking for someone who learns quickly and thrives on new knowledge.
Visit this link to apply for John's position or to learn more.