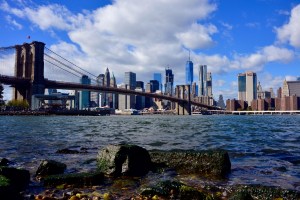 A recent op-ed by New York Building Congress President & CEO Carlo Scissura highlights the importance of New York energy infrastructure in the wake of hurricanes which pounded Puerto Rico, Texas and Florida.
The article titled, "Recent Storm Disasters Highlight New York's Vulnerable Energy Infrastructure," appeared in City & State New York on Oct. 4.
Scissura mentions Williams' Northeast Supply Enhancement project, writing that it is among the important energy infrastructure projects necessary to  ensure reliability and address the vulnerabilities that are often exposed by natural disasters.
"We should be most concerned about our energy infrastructure. In the dangerous game of disaster roulette – when transmission lines, pipelines and power generators can be knocked out by a surge or gust – New York has not improved its luck much since Sandy."
Scissura writes that  New York City requires about 11,000 megawatts of electricity at peak demand and more than 450 billion cubic feet of natural gas a year to function, and those numbers are increasing.
"Yet new projects that would increase electricity and natural gas supply while creating redundancy in case of disaster have not materialized quickly enough. The good news is that there are a number of major energy projects beginning government review or nearing the final stage of that process. We must get them built."
Among the projects highlighted by Scissura is Williams' Northeast Supply Enhancement project.
"Those projects are especially critical…All of this at a moment when demand for natural gas has increased 25 percent over the past six years, according to Con Edison."
Read the full article 
here
.