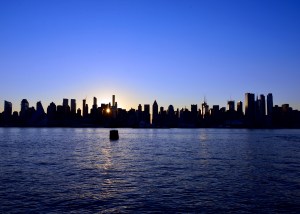 An op-ed by New York State Senator Thomas F. O'Mara stressed the importance of adequate natural gas infrastructure as the state aggressively pursues its environmental goals.
In an article titled "Natural gas essential to New York's energy mix," Sen. O'Mara writes, "We can keep the lights and heat on and emissions down, but only if we stop this senseless opposition to natural gas and critical energy infrastructure."
As chair of the NYS Senate Standing Committee on Environmental Conservation, Sen. O'Mara understands the importance of balancing renewable energy development with ensuring residents and businesses have the energy they need right now to live and thrive in New York.
He writes, that natural gas is a strong compliment to renewables because it can be brought online quickly, ensuring reliability in systems when renewables aren't producing.
Citing a recent report released by the Business Council for Sustainable Energy, O'Mara writes:
"Natural gas and renewables together generated 50 percent of U.S. electricity in 2017, up from 31 percent in 2008. At the same time, greenhouse gas emissions in the U.S. power sector fell to their lowest levels since 1990. Furthermore, while we have made some gains in renewable electricity supply, our heating fuel remains at about 95 percent fossil fuel-based and natural gas is by far the cleanest of that heat source."
Williams' Transco pipeline has reliably served New York for decades and currently delivers about half of the natural gas consumed in New York City.
In May 2016 Williams announced an expansion of its Transco pipeline to increase natural gas deliveries to New York by 400 million cubic feet per day (enough natural gas to serve the daily needs of about 2.3 million homes) for the 2019/2020 winter heating season.
The project, known as the Northeast Supply Enhancement project, will expand critical natural gas pipeline infrastructure in the northeastern U.S. to help meet the region's growing demand for natural gas. Once complete, it will help provide affordable, clean and reliable energy to northeastern consumers, including the 1.8 million customers served by National Grid in Brooklyn, Queens, Staten Island and Long Island.
It has been estimated that with the added capacity provided by the project, natural gas could displace the equivalent of 3,005,797 gallons of heating oil, reducing CO2 emissions by up to 2.4 million tons per year.