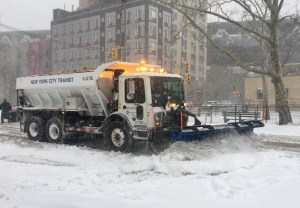 Reuters reported that heating oil costs, particularly in the U.S. Northeast, are expected to hit four-year highs this winter. That's driving consumers to request switching to cheaper natural gas, but that's worrying utilities who say there will not be enough pipelines to handle demand in subsequent cold seasons.
In an article titled, "Fuel providers warn about heating supplies on cold weather outlook," Reuters reports that households burning fuel oil can expect to pay an average of $1,589 this winter, or $213 more than last year, up 15.5 percent, according to the U.S. Energy Department.
By contrast, U.S. homes using natural gas in the Northeast are expected to pay just $727 this winter, down 2.1 percent from last year, even as homes in the region are projected to burn 0.5 percent more fuel this year than last with temperatures forecast to be about 0.8 percent colder than last year.
"We continue to see an increase in demand from oil to gas conversions and new construction and anticipate the need for additional capacity to meet demand in time for the winter of 2020/2021," said Karen Young, a spokeswoman for National Grid Plc, which supplies 3.6 million customers in New York and New England.
Williams is working with National Grid to create the energy infrastructure necessary for National Grid to continue its planned oil to natural gas conversion program. Williams' proposed 
Northeast Supply Enhancement Project
 will help ensure that reliable gas supplies are available to support these conversions, ultimately allowing National Grid to displace approximately 13 million barrels of heating oil and reduce CO2 emissions in New York City and Long Island by up to 3 million tons per year.
Read the full article here.