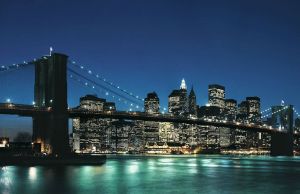 An article published April 10 in New York's Real Estate Weekly highlights the importance of Williams' proposed Northeast Supply Enhancement Project.
Titled "New York's energy infrastructure threatens long-term growth," the article points that that New York utility companies Con Edison and National Grid both warned in January that they would have to stop connecting firm natural gas customers without the approval of new or expanded pipelines that feed into the region.
Author John Banks writes, "National Grid, which services the outer boroughs of New York City and Long Island, said in February that it would impose a moratorium of its own this May if a new pipeline – planned to pass through the city – is not approved by that time. And if the outer boroughs cannot receive any new natural gas connections, our city's development pipeline will suffer the consequences."
He continues by referencing the Northeast Supply Enhancement Project, noting that it would  "significantly alleviate these pressures."
"Despite the fact that natural gas is a cheaper, cleaner gas option – and thus favored by many consumers…Major economic development projects in Yonkers and New Rochelle are currently threatened by the moratorium, as many potential construction sites may not be able to access the natural gas they need. "
The Northeast Supply Enhancement Project is a critical expansion of existing Transco pipeline infrastructure, designed to provide New York City and Long Island consumers access to reliable, clean and affordable natural gas.  Demand for natural gas in the region continues to grow as developers request natural gas for new construction projects and households continue to convert from oil heat to natural gas.
Read the full article here.