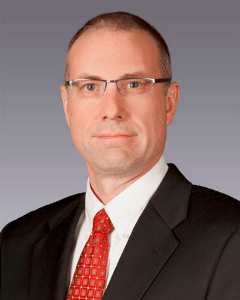 James E. Scheel
Senior Vice President, Northeast G&P
Professional Experience
Jim Scheel is Senior Vice President of Northeast Gathering & Processing. He previously served as Senior Vice President of Corporate Strategic Development and as Vice President of Business Development for Williams' midstream business. Scheel oversees operations in Pennsylvania, West Virginia, Ohio and New York.
Since joining Williams in 1988, Scheel has served in leadership roles that include operations, engineering and operational excellence; the company's natural gas liquids business; business and strategic development with more than $6 billion in transactions and business integrations; and management of international and joint-venture operations including operational aspects of modernizing a refinery and completing an oil export terminal.
Education
Scheel earned his bachelor's degree in petroleum engineering from the University of Tulsa in 1986.
Industry/Community Leadership
Scheel served on the board of the Tulsa YMCA and was an active participant in Tulsa Global Alliance, serving on both the board and executive committee before moving to Pittsburgh in 2014. He is also active in community fundraising on behalf of the Alzheimer's Foundation, Habitat for Humanity, Community Food Bank, Catholic Charities and the United Way.
Scheel has served on the board of directors of AB Mazeikiu Nafta & LCC International University in Lithuania and Access Midstream Partners. Scheel will serve on the board of the Allegheny County United Way beginning this year.