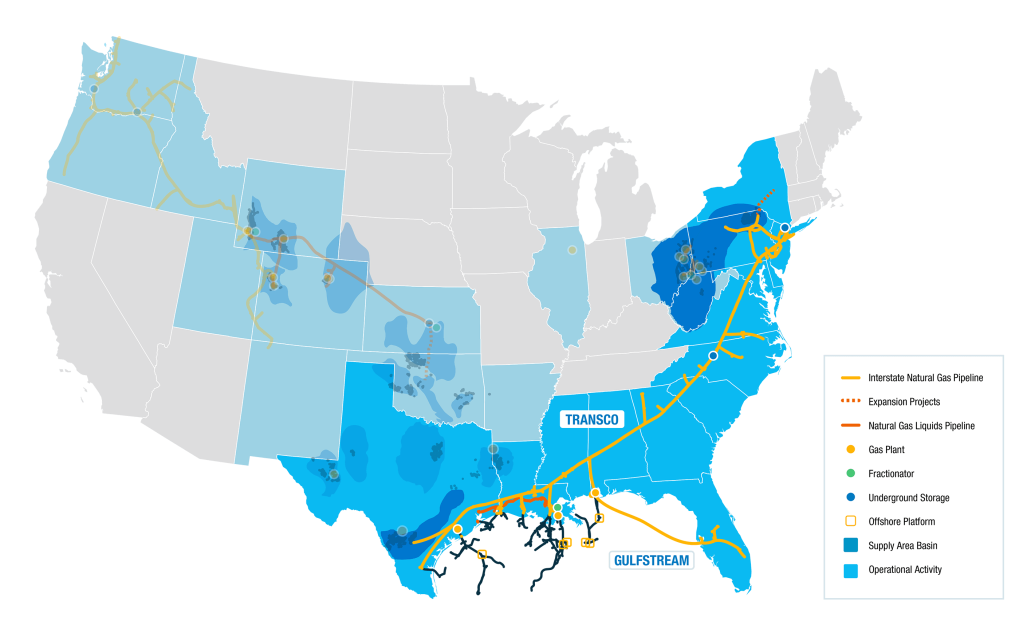 overview
Placed into service in 2014, the Bayou Ethane Pipeline connects Texas suppliers of ethane with Louisiana consumers. The 270 mile pipeline extends from Mont Belvieu, Texas to Geismar, Louisiana, consisting of various diameters of pipe ranging from six to 12 inches. The system provides ethane transportation capacity from multiple third-party fractionation and storage facilities in Mont Belvieu to NOVA Chemicals' Geismar Petrochemical facility in Louisiana.
---
operational details
Miles of Pipe
24-Hour Emergency Contact
ownership

Williams owns 100 percent of the capacity of Williams Bayou Ethane Pipeline and is the operator of record from Mont Belvieu to Lake Charles. Williams owns the pipeline from Lake Charles to Geismar and Boardwalk Louisiana Midstream is the operator of record.
Areas of Operation

The Bayou Ethane Pipeline spans 13 counties/parishes in Louisiana and Texas.

Louisiana

Ascension, Iberville, East Baton Rouge, West Baton Rouge, St. Martin, Lafayette, Acadia, Jefferson Davis, Calcasieu and Cameron Parishes

Texas

Orange, Jefferson and Chambers Counties

Contact

For questions about our operations, commercial development or distribution, please contact one of the individuals listed below. For general questions about Williams, please call (800) 945-5426 or send an email to WilliamsContact@williams.com.

Operations

Chad Kukla, manager of Operations

Commercial Development

Elliot Metzger, Commercial Development Representative

Distribution and Scheduling

Melinda Lapham, Manager of Distribution and Scheduling

Angie Thomas, Distribution Representative