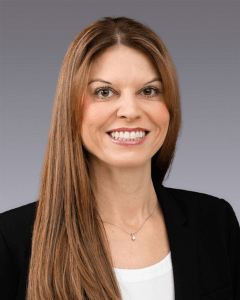 Debbie Cowan
Senior Vice President and Chief Human Resources Officer
Professional Experience
Debbie Cowan is an accomplished Human Resources professional with more than 17 years' experience, much of that in the energy industry. She joins Williams from Koch Chemical Technology Group, LLC, a division of Koch Industries, Inc., where she has served as Global Vice President of Human Resources since June 2013.
In that role, she was responsible for supporting seven various engineering and manufacturing companies with approximately 5,000 employees in 26 countries in their strategic planning, organization development, acquisitions and divestitures, employment law, talent development, performance management, employee relations, compensation, training and benefits efforts.
She previously served as Global Director of Human Resources and Manager, Human Resources, for John Zink Company, also a division of Koch Industries; Manager, Human Resources for Aircraft Fueling Systems and as Staffing Manager for Robert Half International.
Education
Cowan earned both a Bachelor of Science degree in Business Administration and a Bachelor of Arts degree in Psychology from the University of Arkansas. She also earned a Master of Arts in Organizational Dynamics in Human Resources Management from the University of Oklahoma and is a Certified Professional in Human Resources.
Industry/Community Leadership
Cowan is a member of the Society for Human Resources Management (SHRM) and the Tulsa Area Human Resources Association (TAHRA).