At Williams, we believe Diversity and Inclusion (D&I) is not a program or Human Resources function, but a foundational culture – based on real people – running through every facet of our business. Our business success requires a high-performing workforce where all people feel welcome, valued for their contributions and energized to achieve their full potential.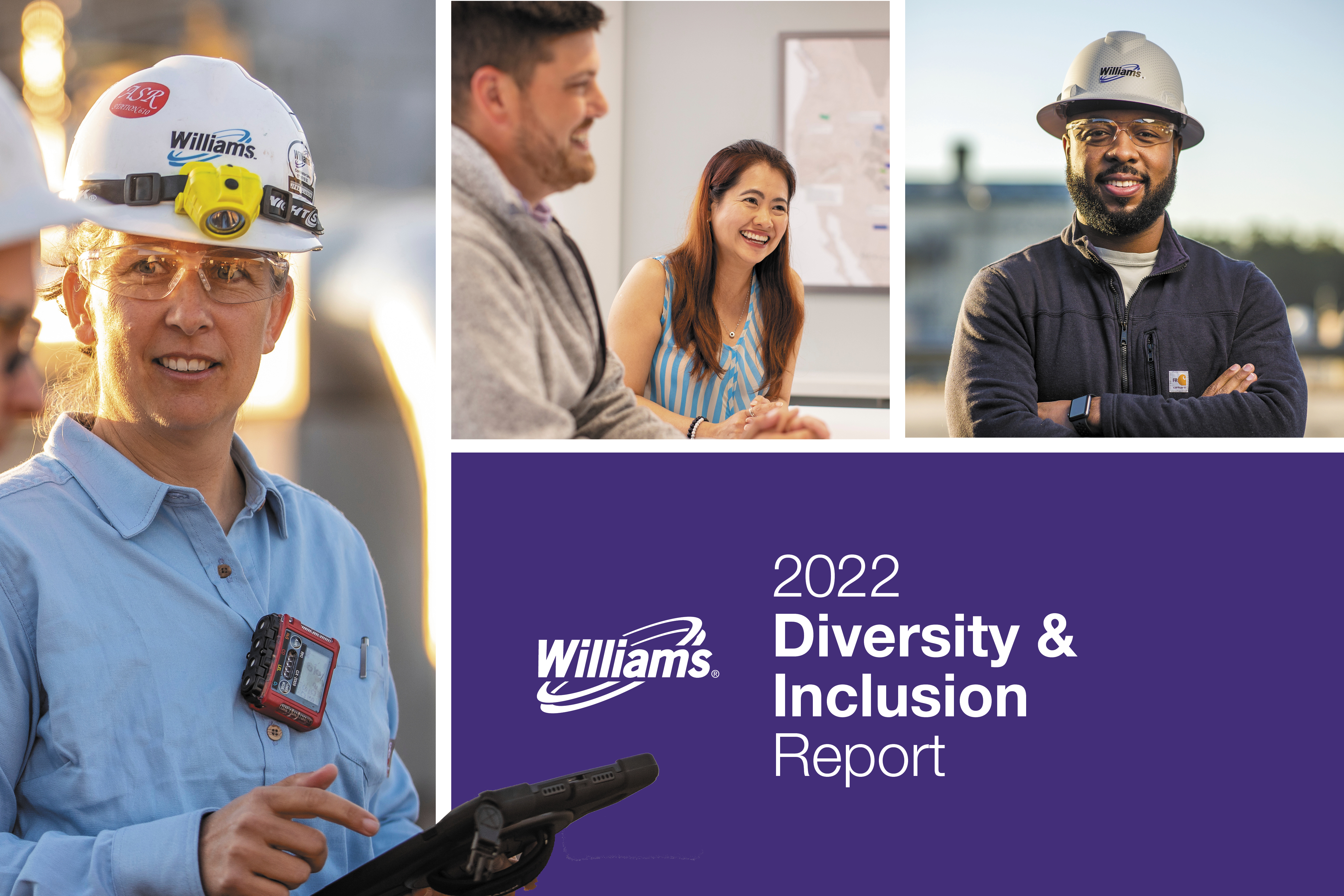 Diversity & Inclusion Report
Our annual D&I report outlines our approach, provides key metrics, celebrates our progress and looks forward to our continued journey.
Employee Resource Groups
Part of an authentically inclusive culture is creating space for employees to share personal experiences and perspectives and to appreciate and celebrate what makes people different. Employee Resource Groups (ERGs) represent diverse communities and their allies. Members participate in community events, volunteer, lend professional and personal support to one another, and promote inclusion across the company. Active ERGs are open to all employees and include:
Asian Pacific Islander Employee Resource Group
Black Employee Resource Group
Latin Employee Resource Group
LGBTQ+ Employee Resource Group
Men Advocating Real Change Employee Resource Group
Native Employee Resource Group
Parents in Williams Employee Resource Group
Veterans Employee Resource Group
Women of Williams Employee Resource Group
Young Professionals Employee Resource Group
Williams Diversity & Inclusion Council
The Council is the governing body for companywide D&I opportunities. It is chaired by our CEO, and members include our Executive Officer Team, organizational and operations leaders, and individual employees who are selected via a self-nomination process.
---