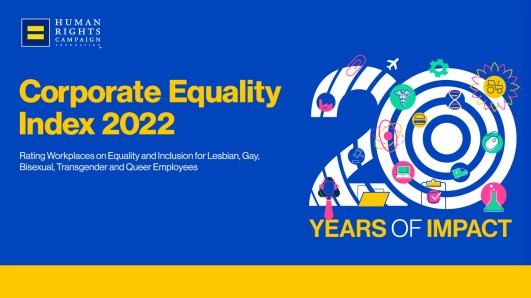 At Williams, we live our Core Values every day as authentic people who treat others with fairness, mutual respect, honesty and transparency. We continuously work to improve our inclusive culture through education, workplace practices and allyship. It is our belief that providing a welcoming and inclusive environment where employees are energized to bring their true authentic selves to work and achieve their full potential creates a competitive advantage for Williams.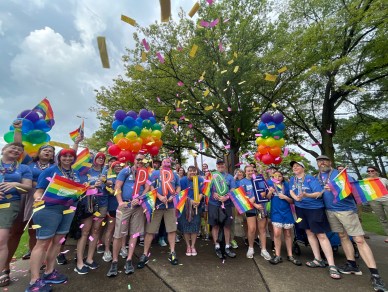 "Benchmarking and understanding evolving employee needs is critical to recognizing gaps and prioritizing future areas of focus," says Mikeale Campbell, diversity and inclusion program manager. "I'm proud of the work Williams does to continue growth in our inclusive culture and specifically our efforts to support our LGBTQ+ colleagues and friends."
One way we measure inclusion for Lesbian, Gay, Bisexual, Transgender and Queer (LGBTQ) employees is through annual participation in the Human Rights Campaign Corporate Equality Index (CEI). CEI is a national benchmarking report on corporate policies and practices pertaining to LGBTQ employees. Rating requirements increase year-to-year to ensure companies continue to support evolving employee needs.
In 2021, we made strides in our recruiting strategies and enhanced employee benefits to retain our 95 out of 100 rating in 2022. For more details, you may review the full report.
Mikeale Campbell, D&I program manager, provides his perspective on why Williams values a diverse and inclusive workforce.