Safety Commitment
At Williams, safety is our highest priority. We are committed to Zero Incidents because we care about each other, our families and the communities where we live, work and serve our customers. We are committed to a safety culture that delivers top-tier safety performance through individual ownership, operational discipline, shared learning and prompt action.​​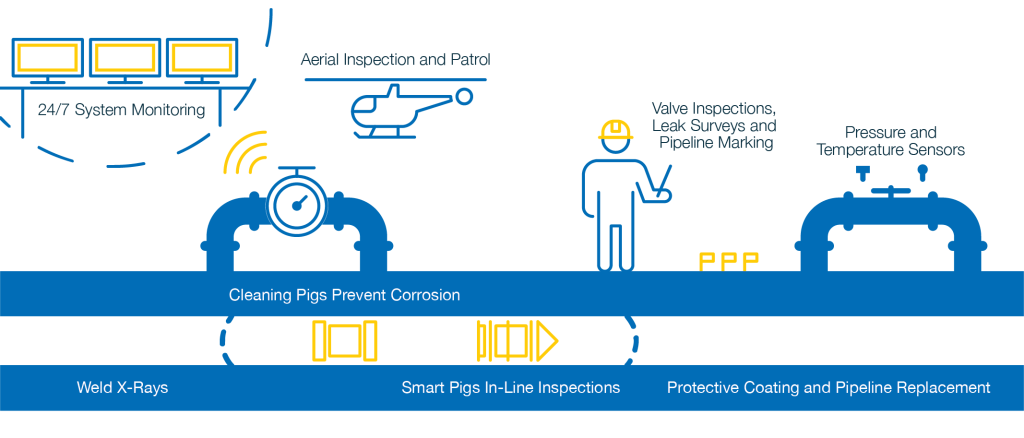 Asset Integrity
We've developed Integrity Management and Process Safety Management Plans to continually improve the safety of our pipeline systems and allocate resources effectively to accomplish each of the following:
Identify and analyze actual and potential precursor events that can result in pipeline incidents
Provide comprehensive and integrated means for examining and comparing the spectrum of risks and risk reduction activities available
Provide a structured and comprehensive means for selecting and implementing risk reduction activities
Ensure we use appropriately trained and qualified company and third-party personnel for risk management and pipeline integrity assurance
Establish and track system performance with the goals of continued improvement
Develop best practices in pipeline integrity
---
Public Awareness
We have rigorous procedures in place to proactively address public safety. Education and engagement with local stakeholders helps us prevent potential incidents and reduce third-party damage to pipelines. Our control center is available 24-hours per day to receive emergency or abnormal condition reports about our pipelines and facilities any time day or night.
Learn More
Emergency Preparedness
When managing an emergency, protecting lives and the environment requires a concerted team effort with local emergency responders. Williams has a long history of emergency preparedness and we routinely work with local emergency responders and planning agencies to ensure safe operations of our facilities.
Learn More
Williams Integrated Management System
The Williams Integrated Management System (WIMS) is the mechanism that brings to life our operational philosophy. It is the platform from which we provide policies, requirements, guidelines, procedures, standards, specifications and other documents to safely and reliably design, build, operate and maintain our assets.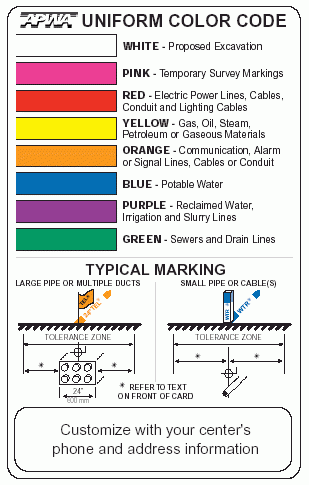 Call Before You Dig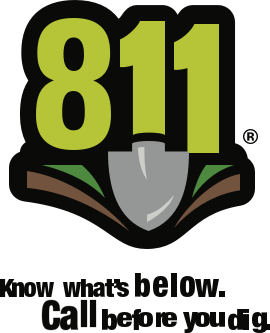 Call 811 before beginning any excavation project no matter how big or small the project is.
If Williams operates a pipeline in the vicinity, we will be notified and will locate and mark our pipeline with temporary flags or spray paint before you dig
Respect the marks (either temporary flags or spray paint)
Dig with care
By law, people performing excavation or construction activities are required to call 811, 48 to 72 hours before beginning work (varies by state).
Damage from excavation-related activities is one of the leading causes of pipeline incidents, so always call 811 before you dig. This includes starting home projects such as installing a fence, widening a driveway or planting a tree.
If you experience a Williams pipeline emergency, go to a safe location and call 911 or your local emergency response telephone number and the pipeline's emergency phone number. Call collect, if necessary, and give your name, phone number and a description of the leak and its location.
Call us immediately if you strike one of our pipelines or see someone working near them. Even minor dents, chips or scrapes are serious and can cause future leaks if the problem is not professionally repaired.
---
Safety Data Sheets
Our Safety Data Sheets provide detailed information needed to use products in a safe and environmentally acceptable manner and meet local, state and federal requirements.