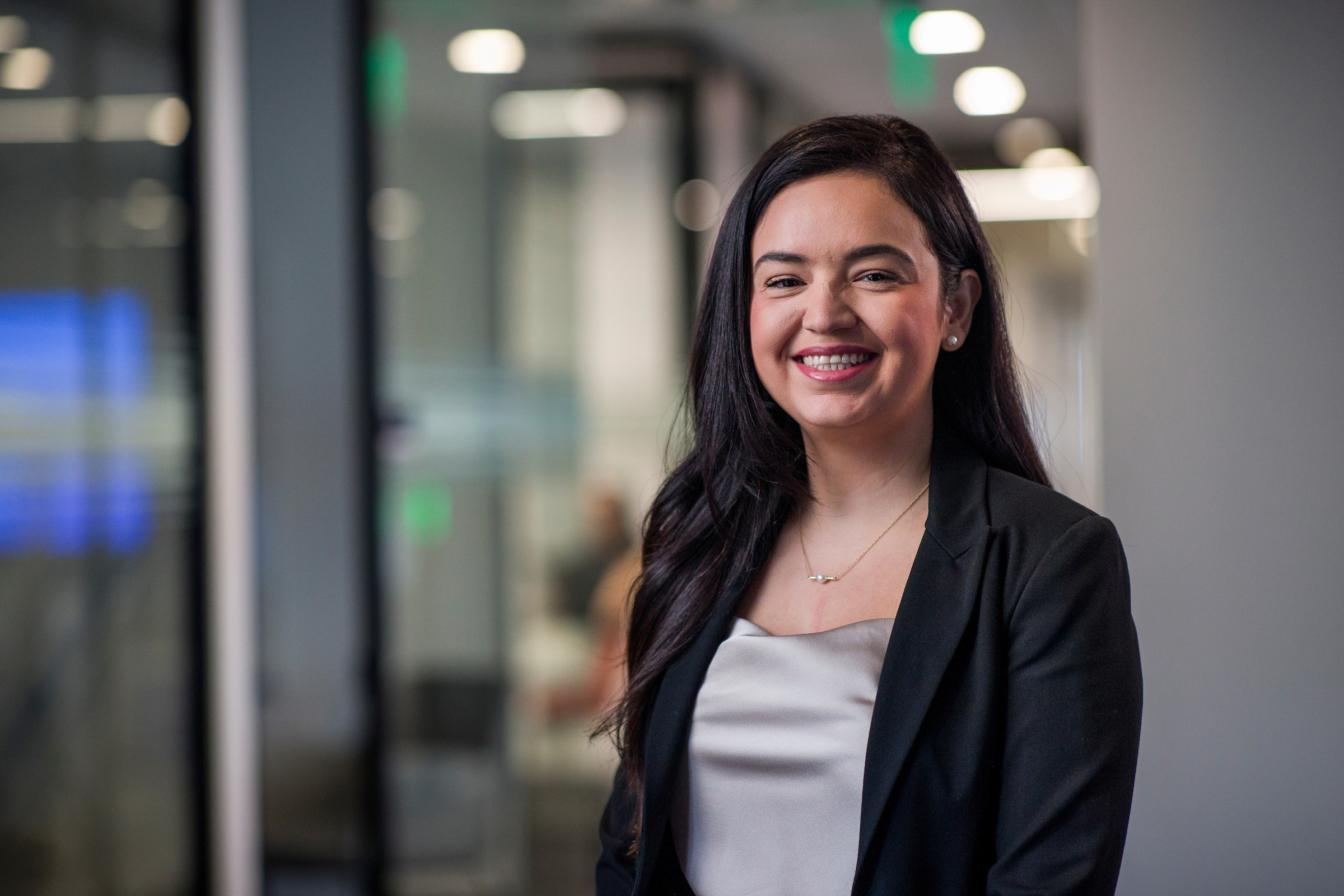 Careers
Looking for an innovative career where you can apply your passion and skills to building the clean energy future?
Join Our Team
We have the very best people, and we support them with a competitive total rewards package, an inclusive culture and opportunities to grow in their careers.

DEBBIE Pickle
SENIOR VICE PRESIDENT & CHIEF HUMAN RESOURCES OFFICER
Williams will never ask for fees or payments during the recruitment process or as part of an offer of employment. If you have any concerns regarding the authenticity of any communication allegedly from or on behalf of Williams, please contact us at 1-800-Williams to confirm.
We are aware of activities where individuals may have used Williams' name and logos in employment scams. These scams may appear legitimate. Below is some information that may help you avoid falling victim to an employment scam.
Example scams include:
Requiring payment or financial account information to apply for a position, be hired or to have Williams equipment shipped to you
Virtual interviews set up and communicated from a non-Williams account (e.g., Zoom, Google); always hover over the email address to ensure spoofing is not being used
Employment offers not from our applicant tracking system (Workday) from a Williams.com email address
Other common signs include:
Request for personal identification information
Misspellings of Williams in online domain names or email addresses
Non-Williams email addresses (e.g., Yahoo or Gmail)
Unsolicited communications
1. Apply Online
Our open positions are available here and applications must be submitted online. Attach your resume and use our resume parsing tool to fill out the online application. As part of our commitment to diversity and inclusion, we use a masked resume review process for most positions*, hiding your name, graduation year, address and resume. This requires our hiring team to focus solely on the information provided in your digital application for preliminary assessment.
For assistance completing the online application, please contact the Williams HR & Payroll Service Center at 1-800-WILLIAMS.
*The masked candidate screening process is not used for early career applications submitted through our campus and technical school recruiting efforts because we meet many of you in person during campus events.
Tips to help you prepare:
Use your application to show how your skills and experience align with the position's job requirements
Be specific about projects or assignments, including your role, the results and any leadership experience
If you are a current student or recent college graduate with limited work experience, include your GPA, school-related projects or volunteer work that showcases relevant skills
Proofread your resume and application for spelling and grammar errors
2. Video Interview
You may receive an invitation for a HireVue video interview so we can get to know you better and give you an opportunity to bring your resume to life. If your recruiter asked you to complete a HireVue and you haven't received an email with your link, please check your spam folder and contact your recruiter if you're unable to locate it.
Tips to help you prepare:
Locate a device with internet connection, a front-facing camera and audio capabilities
Complete the video and audio check to make sure your device is working properly, and your internet connection is strong
Find a quiet place, dress appropriately and be aware of background distractions, like a television or other people
Complete practice questions until you are comfortable with the technology
HireVue is self-paced, but once you begin the interview you must complete each question
You have 30 seconds to read each question and consider a response before the recording starts
You have three attempts to answer each question and up to three minutes to elaborate
Please contact your recruiter if you can't complete the process within 72 hours
3. Interview
You'll meet with the hiring manager and potential teammates for an on-site or Teams interview. If you applied for an internship or entry-level position, your interview may be on campus.
Tips to help you prepare:
Plan to arrive early to gather your thoughts and manage any unexpected issues like traffic or parking
Prepare for behavioral-based and technical-based questions
An example of a behavioral-based question is, "Tell me about a time when you set a goal and were able to meet or achieve it."
Use STAR to describe the situation, the task or goal, the action you took and the result
Review our website and social media channels and prepare some questions
Our corporate office dress code is business or business casual; you're encouraged to dress professionally
Our field location dress code is more casual; business casual is appropriate but you may also feel comfortable wearing jeans
Follow the guidance of your school's Career Services office for on campus interviews
4. Offer
The process may take several weeks, but we'll contact you after your interview to share next steps. Feel free to reach out to your recruiter with any questions.
If you are recommended for hire, your recruiter or hiring manager will call you with an offer.
Williams will not mandate vaccinations for employees, but all Williams employees are required to comply with Williams' COVID-19 protocols. Depending on vaccination status, this may include wearing a face covering in the workplace and proper social distancing. We are committed to keeping our employees safe.
Why Williams
Want to know more about our vision for supporting a clean energy future, our core values and history?