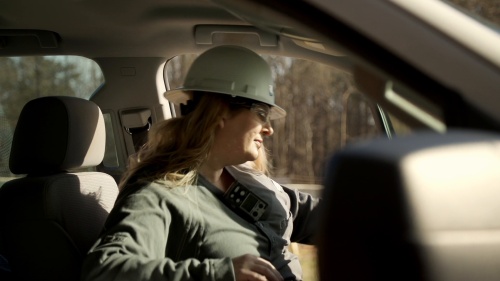 As a land representative at Williams, Lindsay Forscht is often the first point of contact with property owners.
To successfully negotiate agreements takes collaboration, customer service and problem-solving skills.
"My job entails working with landowners as well as the project managers and project teams within Williams to keep everybody in a complete and happy balance," she said. "I get to represent both the landowners as well as my company."
Before joining the land department, Forscht worked in supply chain, but that work often involved projects already wrapping up.
"Now I get to work with teams at the start of projects, which has been a change and a dream I've had," she said. "And I was able to work with a lot of mentors who helped me get to this spot and move me into this position."
In addition to meeting with property owners, land representatives prepare legal documents, and serve as liaison to federal, state, and local agencies, interest groups, and real estate organizations.
Forscht said working with a diverse set of colleagues on various teams has helped her grow at Williams, and she's proud to be part of the company's clean energy future.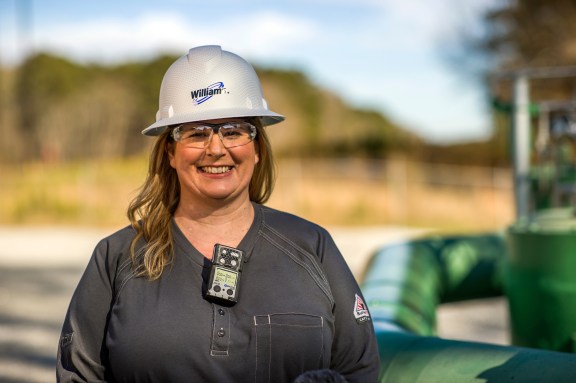 "Being committed to a clean energy future to me means that I'm leaving the planet in a better place than what I found it, which means my children and my children's children will have a better planet in the future."
Forscht said she hopes to inspire the next generation of employees, just like she has her own children.
"I was recently about to leave on a work trip and was explaining to my son what I was doing. He said, 'Mom, you are really cool. I love that you get to work in oil and gas."
Forscht said she's proud to work at Williams.
"Williams has given me a lot of opportunities to do a lot of things that I didn't think were possible. And so now my son sees that, and my daughter sees that and knows that these possibilities are available to them as well. I love being a woman in the energy industry and I love working for Williams," she said.