Kelly Sanders would be a good partner to have in a maze.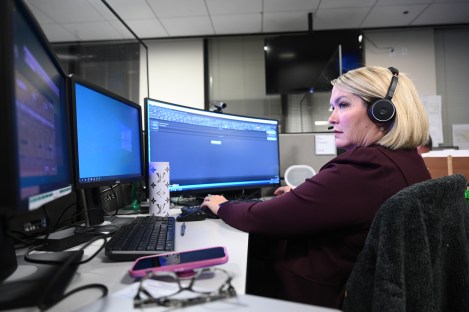 As a natural gas Sr. Trader at Sequent Energy Management, she is skilled at looking at all ways to get the commodity from point A to point B, at just the right time and for the right price.
"It can get intense," she said, "but there is never a dull moment."
"Natural gas is used for heating, cooking and electricity generation to name a few," she said. "As a natural gas trader, I evaluate next day, intra-day as well as term demand, and provide a least-cost solution to get from the producer to the end user."
On high-demand days such as during recent winter storms, she's navigating the maze at record speed to find additional gas for power plants, industry and retail customers.
Keeping calm under pressure helps.
"Extreme volatility in weather can make it super busy as we work to meet high demand and keep our customers happy," she said. "There's nothing else like it. That's part of what I love about the job."
Sanders has an agricultural business degree from Texas A&M University. She has worked at Sequent, a Williams company, for 19 years, advancing from a scheduler to a Sr. Trader.
She says she's proud that more women are developing into roles in the trading arena.
"Trading is not easy to get into," she said. "You have to be willing to ask questions, eager to learn everything and work to grow your network."
"This is a great place to achieve a well-rounded career in this industry. With the Williams footprint, I believe there are even more opportunities for everyone to find their best fit and grow."
---
March is Women's History Month and Williams honors the women that helped shape our industry and the ones …