There's a reason that "super" is in the name. Operations supervisors have a uniquely complex and challenging role. Each day can be different as they flex between enterprise and day-to-day responsibilities. They're primarily responsible for the front-line management of our operations technicians but also manage staffing levels to perform work safely, review and approve work plans, ensure that we adhere to regulations, policies and procedures while assuring that every team member makes it home safely every night.
Here's what these three operations supervisors say about their career paths: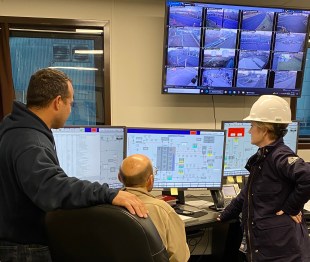 Amy Shank, temporary supervisor operations, Princeton, New Jersey North
How did you get to this role?
Over my 23 years at Williams, I have held a variety of engineering, project management and formal leadership positions within Technical Services, Project Execution and Safety & Operational Discipline. I recognized that I want to continue to develop and gain more current operations experience and worked with my leader, HR business partner and others to make that happen.
How does taking this role during this point in your career support Williams' goals?
I believe having someone like me (who is female and has been in a corporate function for several years) move into the operations supervisor role clearly aligns around goals of both career development and diversity and inclusion. I believe this role is the most important in the company because it oversees the day-to-day work of the people who are hands on with our assets.
---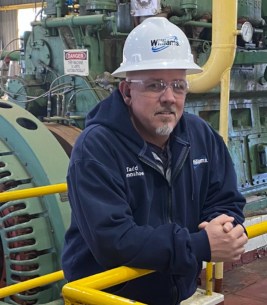 Tadd Dunnahoe, senior manager operations, Atlanta Division
Tell us about your career progression.
Through a leadership development program, it was possible for me to seek out other opportunities within Williams. Through many conversations with leadership and our HR business partner, the operations supervisor position at Station 80 in Heidelberg, Mississippi, was made available to me. I had researched the transmission operations and it became clear to me that it was a much different operation, and a manager position was not where I needed to be to learn the process. It was my goal to take the job at Station 80 to be closer to the asset so I could learn and comprehend the operations of a transmission pipeline and facility.
I'm now in an operations manager role and the experience I gained as an operations supervisor is critical to our success.
What advice would you give someone stepping into the role of an operations supervisor?
My experience has taught me to go into everything as humble. It's similar to sports: you aren't always the quarterback. You've got to swallow your pride and know you don't have all the answers but lean on your subject matter experts to lead you through. That's key to finding success. I would have failed had I gone from a manager to a manager in this business process. Take a risk to grow your career.
---
Kandi Wilson, supervisor operations, Eastern WA Area
What made you move into this role?
Growing your career requires determination and resilience. I think it is important to evaluate what skillsets and competencies or areas within the company that you're interested in. My prior roles had shown me the enterprise perspective but the piece I was now most curious about was operations, which is impacted by the enterprise decisions we were making. I wanted to understand what it felt like to be on the other side, to live the day-to-day challenges, and to then be able to marry that perspective with my prior roles and experiences. I knew that it would be the most challenging role to date and while apprehensive and nervous – it has turned into one of the most rewarding.
What experience do you hope to gain?
My "why" has shifted into guideposts to serve as accountability measures in my progression. These include safety training, work planning, technical competencies and regulatory compliance.
---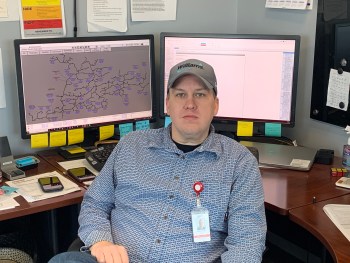 Nick Cilip, supervisor operations, Susquehanna River Supply Hub (SRSH) and Bradford Supply Hub (BSH)
Tell us about your leadership progression.
I started as an operations technician 1 and knew early on that I wanted to pursue a leadership role. I've since developed a big appreciation for all that goes into making a successful operation area run. My current role as an operations supervisor really aligns with our core competencies of being action-oriented, collaborative and communicating effectively.
What does an operations supervisor do?
Operations supervisors are charged with maintaining a safe and motivating work environment and ensuring everything is done according to policies and procedures, that everyone is trained and capable of performing the work. We also assist with budgeting and forecasting and collaborating with internal and external customers.
What would you tell other employees who are looking to grow their careers?
Go after it! Work with your leader and others in the organization to get those opportunities to grow. Don't be afraid to reach for the stars.