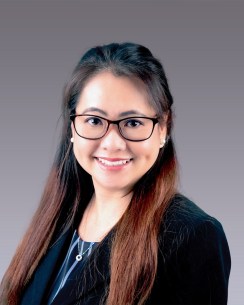 Suzanne Wong, born in Malaysia of Chinese descent, is co-leader of Williams' Asian Pacific Islander Employee Resource Group (ERG). She said she wanted a place for employees of Asian and Pacific Islander descent to network and feel connected, while educating others about Asian and Pacific Islander cultures.
Here's a Q&A with Wong, a technical specialist in our Specialty Integrity Programs group, about the ERG and Asian American and Pacific Islander Heritage Month.
Tell me about the Asian Pacific Islander ERG. Why did you want to start this employee organization?
I wanted to meet others of the same or similar culture and share experiences. Our mission is to bring people together and create a sense of belonging and professional networking. Many of us are far from family, so the ERG helps us to feel more at home.
Through events hosted in the past year, we were able to help people connect, and feel supported and respected. We can learn from each other but also educate our allies.
We've hosted a conversation about hate violence against Asian populations and celebrated several holidays such as the Dragon Boat Festival, Mid-Autumn Festival, Diwali, Lunar New Year, Khmer New Year and Songkran Thai New Year.
What is Asian American and Pacific Islander Heritage Month?
AAPI Heritage Month is an annual celebration that recognizes the historical and cultural contributions of individuals and groups of Asian and Pacific Islander descent to the United States.
The effort to officially recognize Asian American and Pacific Islander contributions began in the late 1970s and took over 10 years to make it a permanent month-long celebration.
The month of May is of historical significance because it commemorates the immigration of the first Japanese people to the U.S. on May 7, 1843. It also recognizes Golden Spike Day, May 10, 1869, marking the completion of the transcontinental railroad built with significant contributions from Chinese workers.
What events does the ERG plan for AAPI Heritage month?
World Cultural Diversity Day is also in May, so we are planning a potluck for employees to share their favorite dishes, including those traditional to their cultures. The goal is to bring ERG members and others together and get to know each other and share our cultures through food.
We also are hosting several virtual meetings for Williams employees to kick off the month. We want to learn more about each other and also discuss enduring challenges such as hate violence.