Williams' Employee Resource Groups are an important part of providing an authentically inclusive culture. The ERGs create space for employees to share personal experiences and perspectives and to appreciate and celebrate what makes people different.
Here's more from Clem Collins IV, manager Supply Chain, who's one of the leaders of the Black ERG.
Why are employee-led groups like the Black ERG important to promoting inclusion across the company?
ERGs offer opportunities for open dialogue, networking and information sharing. They are a safe place to gather with others who understand your perspective or want to understand more as allies. As a minority, I don't always see myself in my work spaces, so this is a way to connect with others across the enterprise.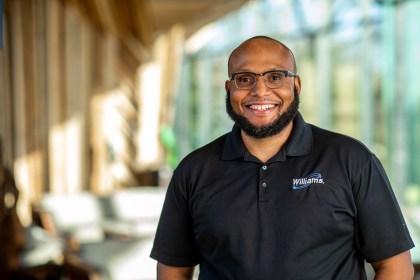 The Black ERG is planning several enterprise-wide events for Black History Month, and also coordinated Martin Luther King Day parades in Houston and Tulsa. Why?
We want to educate others within Williams and across our communities about the experiences of African Americans and to honor the legacy of black historical figures.
At the Tulsa parade, attendees carried posters celebrating Oklahoma civil rights leaders such as activist Clara Luper and Black Wall Street founder O.W. Gurley.
During Black History Month, one virtual event planned for all employees is a conversation with Pulitzer-nominated author Clifton Taulbert, whose book "Eight Habits of the Heart" lays out principals he learned from his elders: a nurturing attitude, dependability, responsibility, friendship, brotherhood, high expectations, courage and hope. These eight habits are items we should consistently replicate in our daily interactions with each other at Williams.
We also are hosting book drives in our major locations, so employees can purchase and donate a variety of culturally diverse books to our partners schools.
Williams Diversity & Inclusion efforts, like the ERGs, are valuable to employees. Do you think they are also key to Williams' business success?
Yes. When employees feel respected and valued for their contribution, it fosters innovation and collaboration. This brings out the best in people and drives business success.