June is Pride or lesbian, gay, bisexual, transgender and queer/questioning (LGBTQ) history month and a time to recognize the progress made by the LGBTQ community and bring attention to the work necessary to enable full equality.
Williams recognizes that embracing differences among all people brings out the best in each of us and provides an environment where each person feels welcome to bring their full self to work, said Cathy Wiedenhoeft, manager of Ethics and Regulatory Compliance and co-leader of the LGBTQ+ Employee Resource Group (ERG) at Williams.
The LGBTQ+ ERG provides opportunities for open dialogue, information sharing and networking. It is a space for employees to share personal experiences and perspectives and to appreciate and celebrate what makes people different.
"You are going to talk to people who have walked the same walk, faced similar challenges and are achieving great results," Wiedenhoeft said. "This company values inclusion and different perspectives. Your voice is heard, and you can speak up without fear of feeling different or unappreciated. You also feel comfortable being in the conversation when colleagues talk about homelife with their families, spouses and partners."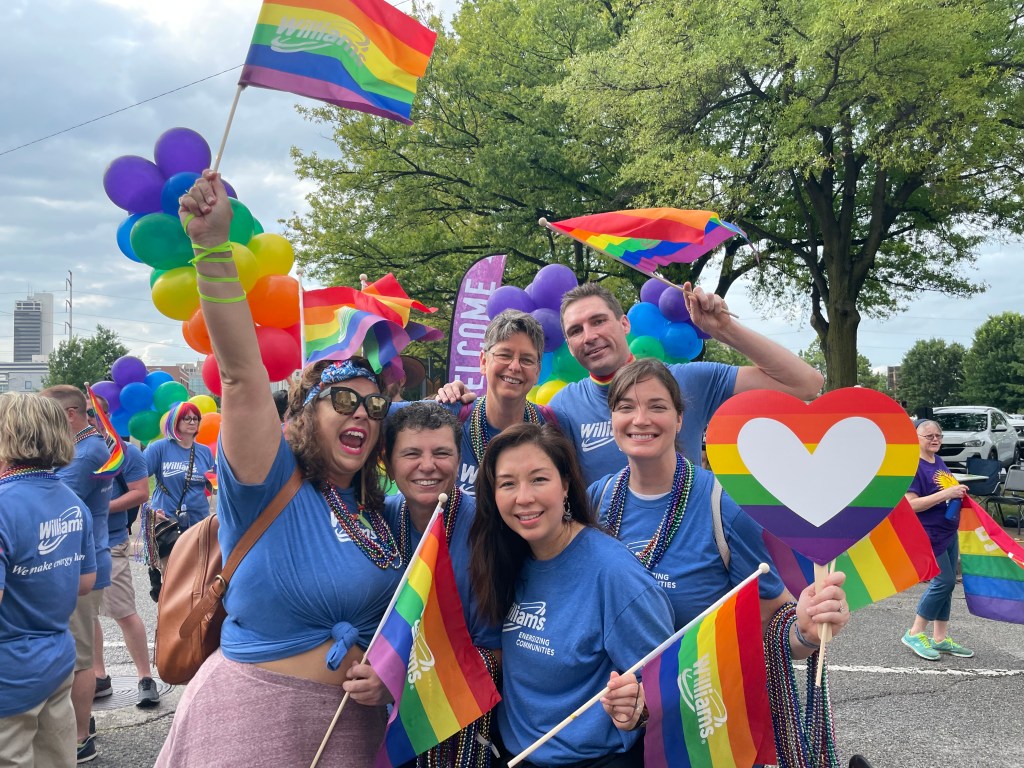 Texas employee Chris Herrington, a telecommunications specialist, said the ERG and support from leaders and colleagues makes him comfortable sharing his journey as a trans man.
"Everyone has been so supportive, even when I changed my name from Christi to Chris," he said. "Williams values me as my true self and has created a welcoming environment with inclusive benefits where I can finally be who I am."
Justin Kostelansky, a construction contract manager in Pennsylvania, encourages other employees to get involved in employee resource groups.
"The LBGTQ+ ERG has helped me bring my full, authentic self to work, and strengthened my relationships with co-workers," he said. "It's a safe place to share our stories and promote understanding."
Debbie Cowan, Williams chief human resources officer, echoes Justin's sentiment. "We want our employees to feel comfortable being themselves at work and expect everyone to be treated with respect in our organization. It's a reflection of our Core Value of Authenticity."
During Pride Month, the ERG is offering several employee activities, including a forum with Bernadette Smith, chief executive officer of Equality Institute, on Becoming an Authentic Ally. The event aims to inspire and educate employees to become advocates and allies; and discuss policies that affect the LGBTQ+ community.
Williams also is a sponsor of the Tulsa Pride Parade and Houston Pride Parade, both on June 25, and is providing employee tours of the Dennis R. Neil Oklahoma Equality Center in Tulsa and the Montrose Center in Houston.