Congratulations to Camilo Amezquita and JW DePriest, recipients of the 2022 Randy Barnard Memorial Leave the Ladder Down awards. Williams is honoring both for supporting the growth of others and creating an environment where everyone feels comfortable bringing their authentic selves to work each day.
Amezquita, vice president and general manager of Northwest Pipeline, is recipient of the award for leaders and DePriest is recipient of the award for individual contributors. DePriest recently was promoted from process improvement consultant – the role he held when nominations were submitted – to manager of measurement.
The awards carry the namesake of Randy Barnard, Williams' 2008 Leave the Ladder Down Award recipient. Randy served as President of Williams Gas Pipeline Company until he lost his battle with cancer in 2012.
"Camilo and JW demonstrate an authentic and visible commitment to diversity and inclusion," said Mikeale Campbell, Program Manager, Diversity & Inclusion. "By embracing differences, they promote an inclusive culture where everyone feels their contributions are valued and welcomed."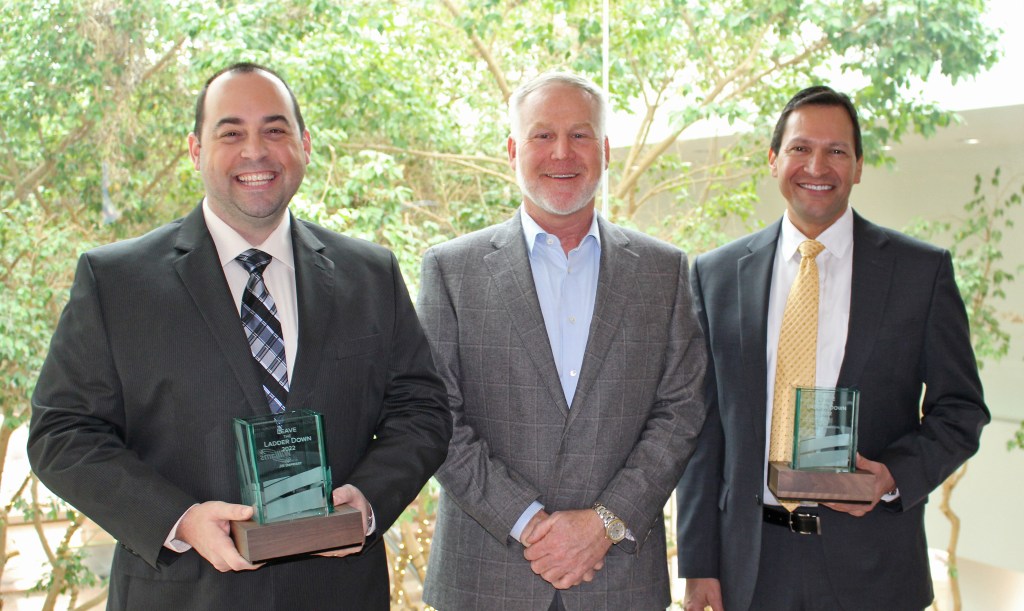 The selection committee said Amezquita leads through openness and vulnerability, creating a psychologically safe space for others and modeling this behavior consistently at all levels. His encouraging and inclusive nature enables and cultivates a culture of family within the organization which embodies the model of Williams culture.
"I was floored, surprised and extremely honored to join the distinguished group of past recipients," Amezquita said. He said he's been fortunate to work with inspiring leaders, including Randy Barnard, where he learned the value of investing in employees through coaching and sponsoring.
"As a leader, it is important to foster and grow these relationships, even outside of our work groups, and commit to having an organization that can attract, develop and retain our employees. All it takes is engagement and active listening and you can start building relationships and personal connections which is a key for everyone on our teams to connect and work well together."
The selection committee said DePriest's dedication to diversity and inclusion is witnessed through his leadership of the Veteran's Employee Resource Group and his open and supportive approach daily. They said he leads by example, actively mentoring other diverse employees – investing in helping others succeed and gaining valuable experience.
The U.S. Air Force veteran said employee resource groups like the one he leads create a culture and space "to be vulnerable, share our mistakes and learn from each other."
"From day one in the Air Force we were taught the value of leadership and that is a continuous journey, not a destination," he said. "Through the toughest challenges you fought hard for the person to your left or to your right, regardless of race, religion, color, creed and many other differences. In fact most of the value added was from those different perspectives, backgrounds and experiences of those with you.
Amezquita and DePriest were recognized at a board of directors meeting with works of art in honor of their achievements. Additionally, a $5,000 Williams' charitable donation will be provided in Amezquita's honor to Houston reVision, which works with disconnected youth, and a donation of $2,500 in DePriest's honor to First Command Educational Foundation, which provides financial education to veterans and their families.