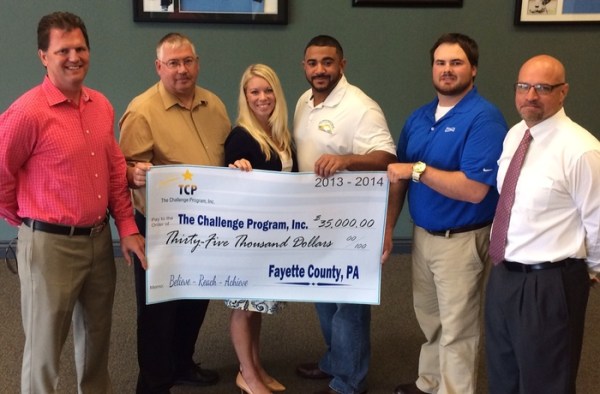 Local businesses contributed $35,000 to The Challenge Program, Inc. to support the program's efforts to motivate and reward high school students during the 2013-2014 school-year in Fayette County schools.
The non-profit program partners with businesses to educate students on local career opportunities while motivating them to excel in the classroom and in their communities.
Participating Fayette County schools and their sponsoring business ambassadors are: Albert Gallatin High School, Johnson Matthey and BAE Systems, Inc.; Connellsville Area High School, Shallenberger Construction; Connellsville Area Career and Technical Center, Williams; Fayette County Career and Technical Institute, Columbia Pipeline Group;  Geibel Catholic Jr/Sr High School, COE Distributing and Casteel Corporation; Frazier High School, Massaro Corporation; and Uniontown High School, Henry Clay Villa and South Fayette Nursing Center.