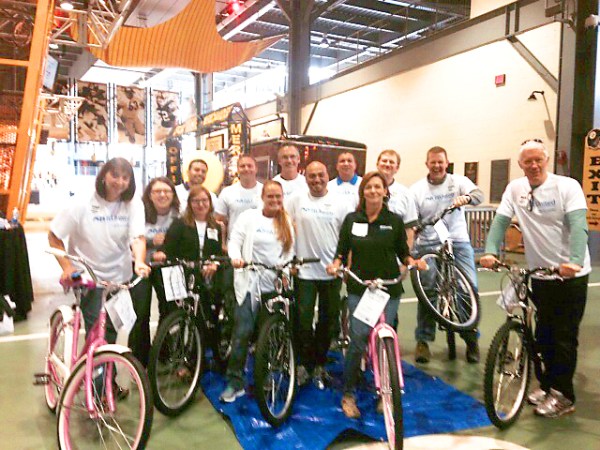 Two teams from Williams participated in the United Way of Allegheny County's Build-A-Bike program at Heinz Field in Pittsburgh.
The challenge was to assemble the many pieces to construct a bike from scratch.
This team-building exercise benefited participants and the low-income youth that received the bikes as part of the fit United outreach program from the United Way.
Fifty middle school students from The Center that Cares, a United Way partner after-school program, received brand new bikes.