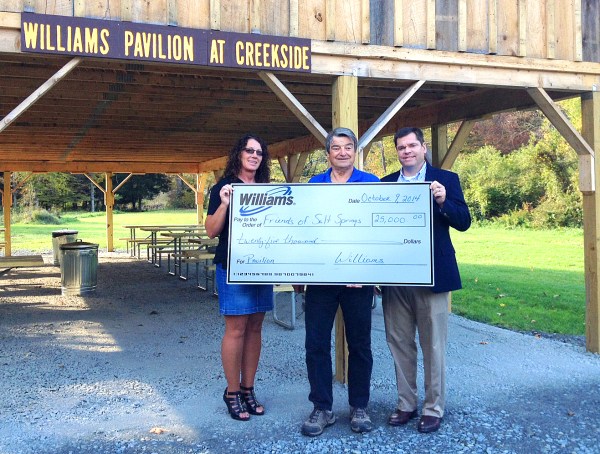 We are pleased to support the Friends of Salt Springs with a $25,000 contribution, which was used for the construction of a brand new park pavilion.
The Williams Pavilion at Creekside is located in the Salt Springs State Park in Franklin Forks, near Montrose, Pa.
The Friends of Salt Springs organization is in charge of the operation of the state park. Admission to the park is free, and most of its revenue comes from members, renting pavilions, and through corporate donations.
The Williams Pavilion at Creekside provides a new park amenity that will serve as an extra source of revenue for park operations. The pavilion also was designed to accommodate the future installation of a solar array, which would provide enough electricity for the entire facility.