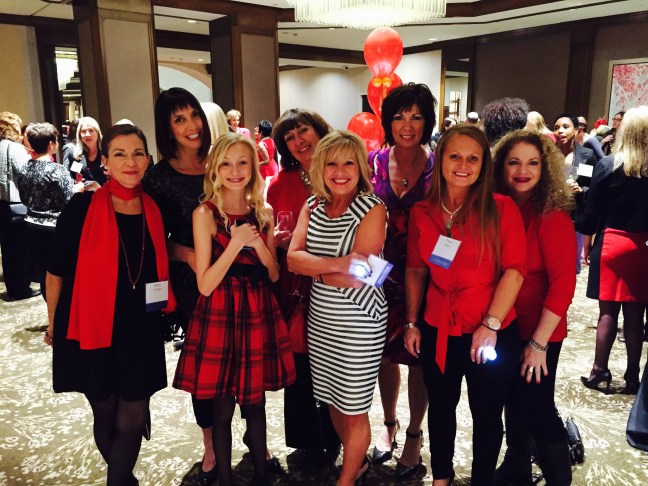 If you are seeing red today, you aren't the only one.
Williams recently sponsored the Pittsburgh Go Red Fashion Show, an event of the American Heart Association.
"Go Red For Women" is a nationwide movement that celebrates the energy, passion, and power women have to band together and fight heart disease – the nation's number one killer of women. In Pennsylvania, an extraordinary number of women die each year from heart disease and stroke. These are women we know. They are our wives, sisters, mothers, daughters and friends. In fact, one of every three women will die from heart disease.
The "Go Red For Women" campaign provides women with resources, life-changing information, and hope to prevent heart disease and stroke (the number four killer of women). The Pittsburgh event also raises awareness and money for life-saving research and education.
Williams employee Leigh McIntosh became involved as a volunteer with the American Heart Association when her 12-year-old daughter, Shannon, was asked to be a spokeskid for the group's Pittsburgh chapter.  Over the past several years, they have participated in Heart Walks, Heart Balls, and even advocacy work in Harrisburg. In addition to walking the runway at the Go Red For Women Fashion Show, Shannon had the opportunity to share her story as a heart survivor with the audience of more than 500.