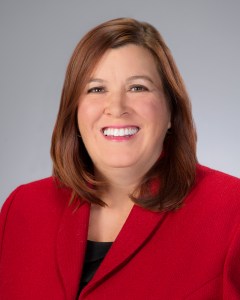 About the Author: Hi, I'm Paige, and I manage and execute our employment brand strategies through social media outreach and marketing. I work closely with our Talent Acquisition team to help identify and promote key job opportunities across the U.S. and Canada. I hope you will follow Williams on LinkedIn.
One of the biggest misunderstandings about social media is the idea that people actually care about what you have to say. Most don't. They simply want to solve their own problems. That's why your goal should be to always provide value. What you say should be less about you and more about your audience. But really, why should you care?
Let's start with the 380 million strong professional network that is LinkedIn. LinkedIn has a new member join every two seconds and has rapidly become one of the most competitive networking tools. Whether you like it or not, your potential clients, customers, stakeholders and employers are already looking you up online to help them decide whether or not to do business with you. When they look you up, what do they see? LinkedIn, after all, has perfected the art of the digital, real-time resume.
It all starts with your profile. The average person has a seven second attention span. Seven seconds is all you have to grab your reader's attention. Here are some things to consider:
Your profile photo – show some personality but don't reveal too much about your private life. Your photo doesn't have to be professionally taken; it can be a headshot taken with a phone with an appealing background. Keep it professional.
Grab your readers' attention. Remember that you are competing for space and time against 379+ million other people. Your headline should compel them to read more!
Use buzzwords – including your past experiences. By using key words that people are searching for to find someone like you, you are ensuring that you will be found. That's the whole point right – to connect with others?
Your summary is your chance to show the world that you deserve to be noticed! It needs to POP! This is where you sell yourself and showcase your accomplishments. Do not simply copy and paste your resume. Your LinkedIn profile is NOT your resume, but a tool to highlight your skills and where you want your future to take you. Remember to update your profile to show in real time what you're working on or have just completed.
Now that your profile rocks, it's time to start making connections. Stay tuned for a future post on how to make sure your connection request gets accepted.