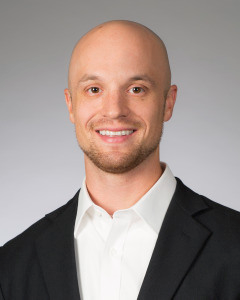 Hi everyone. Mark here, and I'm back with my second blog post. As I alluded to in my first post, I was a member of the Professional Development Program (PDP) at Williams, and it has taken me on quite the journey. Since 2012, I have lived in three different states, and through these different rotations I have had diverse experiences and have met many great people from all over the organization. In fact, I think meeting and engaging with so many different people is one of the major benefits of joining a rotational program.
As I have progressed in my career, I have come to realize that knowing how to navigate the organization and knowing where to go with questions is valuable and can save a lot of time. Everyone has a network and I am sure you have repeatedly heard about the benefits of "it's who you know." Moving around the company has put me in contact with many people, which has helped me grow both professionally and personally. A few of my coworkers have become some of my closest friends.
It was natural to become friends with other rotational employees since many of them were in the same situation as me (new job, new city, new friends). As time goes on, these rotational employees have dispersed through the company as each pursues his or her own role, and before I knew it, I had a contact in every major office location in the company! (How's Canada this time of year, Jacob?)
Moving to different roles and cities also afforded me the opportunity to engage with our more seasoned and experienced professionals. This is where a lot of the knowledge lies within a company, and the more I have moved around, the more I have gotten to interact with various departments. There is so much to learn in our industry that I really do not think I could survive without knowing where to go with my questions.
Whether intended or not, a strong network is one of the byproducts of moving through different roles within an organization. I feel lucky to have met and worked with many people from various parts of our organization.