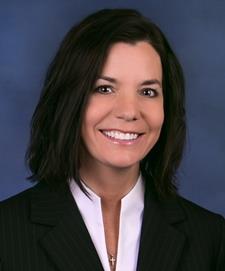 This blog is written by Stephanie Timmermeyer, vice president, Safety & Regulatory Compliance for Williams. 
It's April which means the start of spring and baseball season, but most importantly it's National Safe Digging Month.
With the winter weather lingering on longer than expected in most parts of the country this year, you might be anxious to start those outside home improvement projects. Whether planting or removing large trees, putting up a fence, or building a deck, remember to call 811 before you dig.
Did you know that once every six minutes nationwide an underground utility line is damaged by a digging project and it all could be avoided by calling 811 at least 48 to 72 hours before digging (depends on your state law) to have the approximate location of your utility lines marked? This process helps prevent injuries, property damage, and inconvenient utility outages.
Making a call to 811 is the easiest way to make sure you keep your communities safe and connected. Don't just take my word for it. In fact data shows that when you call 811 in the appropriate amount of time before digging, you have a less than one percent chance of striking a buried utility line.
I know; it's easy to make excuses for not calling 811, especially if it's a relatively minor project. But even those minor projects can result in hitting utility lines if they aren't located prior to work.
At Williams we play an important role in promoting pipeline safety and awareness and we have a responsibility to help educate our family, friends, and neighbors about the importance of safe digging.
And our employees are not are not just talking the talk, but leading by example.  Just ask April Gonzalez, manager facilities and services in our Central operating area. Last month, April's team called 811 three days before planting a tree outside of our OKC office in honor of former Chesapeake Energy CEO Aubrey McClendon.  April says several people from her group called 811 because it has become part of their way of thinking. When the locator arrived, not only did he mark the appropriate location of the underground utility lines but he even offered to help plant the tree during the ceremony!
For more information about 811 including frequently asked questions, go to www.call811.com.