Meet our manager, Environment, Health & Safety (EHS), and learn more about his open safety specialist positions
Kenny began working at Williams in 2008 and is currently a manager, EHS, supporting our Atlantic Gulf region. He has two open safety specialist positions in Pennsylvania.
A successful candidate has safety experience working with DOT pipelines, process safety and construction projects, and must be able to work well with others. He is also looking for someone who will be a teacher and mentor to other employees, and is self-motivated.
My favorite part of my job is interacting and working with so many talented people who are committed to conducting w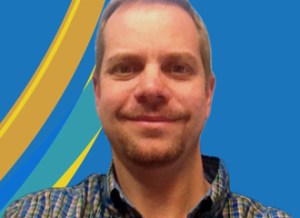 ork safely. I feel like a valued member of an excellent organization that is committed to safely operating its pipeline systems.
The secret to being successful at Williams is being flexible and having a willingness to continually learn and seek ways for improvement. Understanding the importance of working alone and knowing that when you need to reach out, you have a great EHS team ready to assist is also key.
Some of the projects my team is working on relate to the Atlantic Sunrise Project and include compressor station modifications, new pipeline installations and pipeline hydro tests. My two open positions are located in scenic areas of Pennsylvania, with employees that are very approachable and dedicated to conducting work safely.
Interested in bringing your energy to ours? To learn more about the Wilkes Barre, Pennsylvania, position and to apply, visit this link.
To learn more about the Benton, Pennsylvania, position and to apply, visit this link.