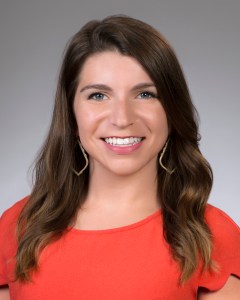 Hello everyone! My name is Jessica and I am a graduate of Oklahoma State University with degrees in human resources and marketing. I started at Williams as an intern in the Leadership, Learning and Performance group and now work as an early career consultant for Williams. In my current role, I lead the summer intern program as well as our enterprise-wide college recruiting efforts for the Oklahoma and Texas regions.
I interned with the company in 2014, and still remember receiving my internship offer from Williams. I was so excited I almost blurted out "I accept!" right then and there on the phone. Fast forward a few years, and I have the privilege of extending intern offers and hearing that excitement on the other end of the phone.
Our team is thrilled with each offer acceptance we receive. It is extremely energizing to know that we are not only adding another talented individual to our workforce, but also that they will get to experience the Williams family that is such an integral part of our culture.
As a former Williams intern myself, it is extremely rewarding to recruit students into the intern program that was one of the best experiences of my career and led me to a full-time position with the company. I can confidently say that my time spent with Williams as an intern challenged me in a multitude of areas and ultimately shaped me into the young professional I am today, and I love witnessing incoming interns experience that growth process.