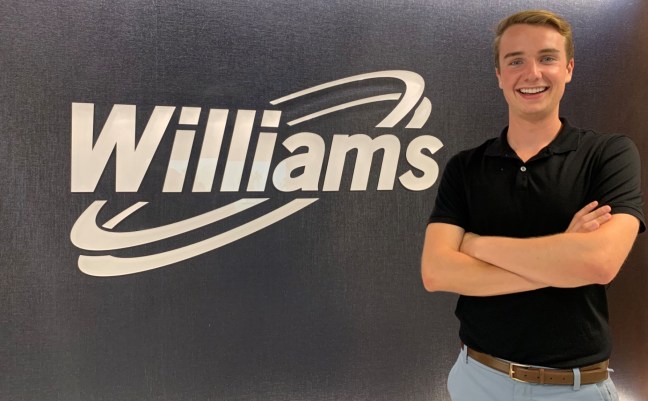 Hello! My name is Sam, and this fall I'll be a senior computer information systems major at the University of Tulsa. This summer, I am an IT intern in consumer services.
Each of my three college summers have been different. The first was ministry-focused, the next was in local government, and I'm grateful to say my last is here at Williams. The college years are about getting to know ourselves, so I thought what better way to further this process than to diversify my summers.
After my first month working in a corporate atmosphere, I've learned to love the culture. I've found that internships are designed to give students the opportunity to do meaningful work and to explore, and Williams' culture does a great job at promoting both—whether you're an intern or a full-time employee.
In consumer services, I get to collaborate with a team on deploying Windows 10 to the enterprise, running a Microsoft Surface pilot and saving money through mobile device management. These experiences have taught me about the work I enjoy and what I would rather push to the wayside in my career. I really enjoy working with my team in meetings and one-on-one, and a regular day for me consists of various tasks that include running around the office tower deploying computers. This has given me the opportunity to meet new people and visit my fellow interns throughout the day. I've found a healthy balance between desk work and moving my feet.
I've also gotten the opportunity to make new friends and be curious, all while doing meaningful work. The Williams' culture encourages friendliness. Everyone enjoys getting to know one another and loves to share what they do within the company. You couldn't ask for a better culture to intern in. It's also been a blast getting to know other interns and hearing about their work experience. I am truly grateful for the opportunity to explore Williams and be a contributing team member of consumer services.