Some hazards are hidden in plain sight. Joe Kafton wants to make sure Williams employees know what to look for when they are on the job.
As a safety specialist at Williams, he spent the last few years developing ongoing training for operations employees who face any number of hazards each day.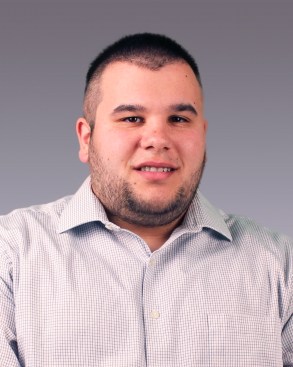 "For me, the biggest thing is keeping safety out in front of our folks, keeping hazard recognition at the forefront of every action," Kafton said.
"Our industry can be dangerous, but there is a safe way to do it. It's our responsibility as a company to teach our employees about the hazards of their job, what we can do to mitigate them in order to do it safely."
Kafton's work has been recognized nationally. He was named a 2020 "Rising Star of Safety" recipient – a prestigious designation provided through the National Safety Council (NSC).
"National Safety Council award winners don't just aim to check off a box for safety," said NSC president and CEO Lorraine Martin. "These leaders understand that they must prioritize safety at every level of decision making."
Kafton was nominated for the award by colleague Buz Holloway, who said Kafton was the lead for field safety personnel on questions regarding confined space, trenching and excavation, hot work, hazard communication and crane safety.
"Joe listens intently to the concerns and questions from field personnel and provides solid, fact-based responses," Holloway said.
As a senior regulatory compliance specialist who recently relocated from Williams' Tulsa office to Pittsburgh, Kafton's focus is now safety assurance related to process safety, a key component of a robust safety culture.
"During his tenure at Williams, Joe has demonstrated passion and a strong commitment for improving the company's health and safety programs," said Mark Cluff, vice president of Safety and Operational Discipline. "He recognizes that the most important objective we have is for our employees to go home safely every day and this mission underpins all of his efforts."