Whether you are gathered around the outdoor grill, or snug in the kitchen with mixing bowls in hand, these recipes from Williams employees are sure to please. Check out their family favorites for the holidays.
By Glen Jasek, Vice President and General Manager, Eastern Interstates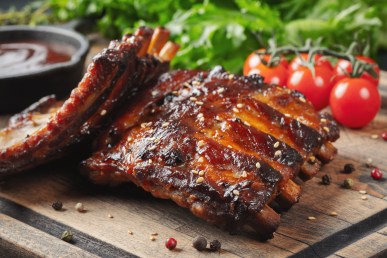 I live in southeast Texas so outdoor grilling is a year-round endeavor. Even if you are in a colder climate, I think it's worth the effort to fire up your gas grill for these juicy ribs.
For me, there is something inherently natural about cooking with fire. And while I love to use wood and charcoal, using natural gas or propane is very convenient and easy, and combined with wood chips, does a very effective job for smoking as well.
I would definitely do these ribs for a holiday option. Recipes like this are a great way to decompress, and when I'm with family, it provides for a great opportunity to relax and visit.
---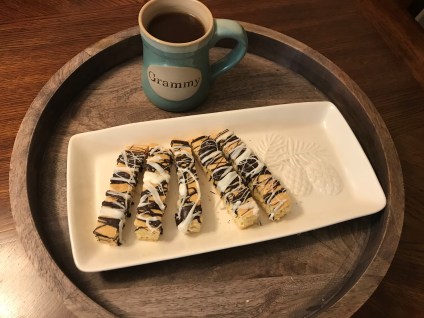 By Barbara Hasbini, Sr. Community Relations Specialist
Biscotti always reminds me of cooler weather, a steaming cup of hot coffee and the holidays. The winter months are when I do most of my baking for family and as gifts for friends.
I started making biscotti in the mid-1990s when an Italian friend of mine shared her family recipe with me. While I usually follow the recipe as written, I have some friends who are super sensitive to caffeine, so I leave the espresso grind coffee out when I make a batch for them.
While some people think it is difficult or too time consuming because it can be a bit of a sticky mess at first and you bake it twice, the final result is so worth it. Plus, it makes me happy to bake something for someone and know that they really enjoy it.
---
By Sarah Gilpin, Communications Specialist, Brand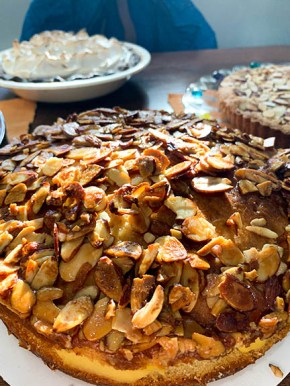 The Bee Sting cake is a tradition in my grandmother's family. She was German, and a wonderful baker. She passed this recipe along to me, which I cherish every holiday season.
The toasted and caramelized almonds, and vanilla creme filling are just the right touch of sweetness, and always make me think of my grandparent's home at Christmas time.
I've added a few touches to her recipe since. I scrape a vanilla bean into the curd and sometimes add orange or lemon zest to the curd to give it a citrus undertone.
It will be a family tradition for years to come!