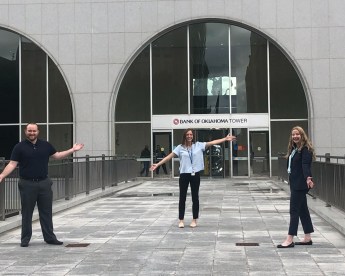 A big welcome to Williams' intern class of 2021! Today, 55 students from 26 universities and technical schools are reporting to our locations across the nation to begin their summer internships.
"We're pleased to bring the intern class back into our facilities this summer," says Williams Senior Vice President & Chief Human Resources Officer, Debbie Cowan. "While we were able to honor our internship commitments through remote work last summer, we're looking forward to providing an in-person experience this year, where interns can work directly with our teams, learn about our business and gain valuable career experience."
Of course, caution and safety are always job one at Williams. We continue to exercise COVID-19-related hygiene and social distancing protocols to protect our interns, employees and visitors.
Follow us on the Williams Newsroom and our social channels for updates about the important work our interns will contribute this summer to helping Williams make clean energy happen.