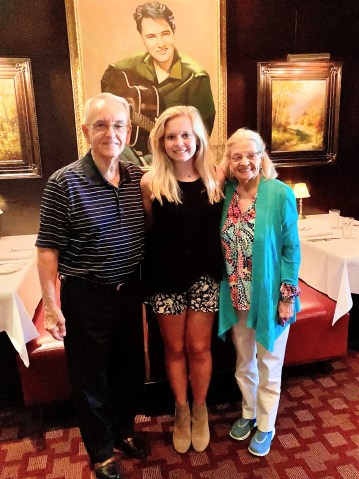 Name: Ted Rasbach
Former role: Human Resources at the Williams Refinery in Memphis, TN
Number of years with Williams: 21.5 years
Number of years retired: Retired in 2001, so 20 years. I am very grateful for my years of employment with Williams, which enabled me to retire early.
How have you been spending time in retirement? Since my retirement, I have continued my involvement in community service. For the past 19 years I have served on the City of Bartlett Family Assistance Commission. For about 12 years, I have served as Chairman of the Commission. I have enjoyed working with my fellow Commission members in administering our city's program that provides assistance to fellow citizens, and in engaging church volunteers in being servants to our families in need.
So far, what has been your favorite thing about retirement? Being able to enjoy my granddaughter's endeavors in competitive golf.