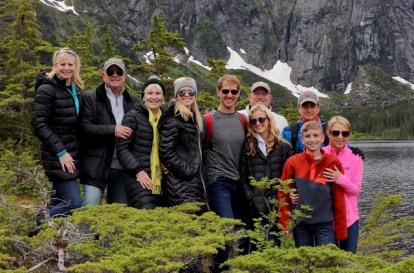 Name: Steve Springer
Former role: General Manager Midstream
Number of years with Williams: I joined Williams in 1995 via the Transco/Texas Gas acquisition and retired in 2002, so I was with Williams for 7 years.
Number of years retired: I have been retired 20 years.
How have you been spending time in retirement?
I've spent a lot of time in retirement enjoying our family, especially the "to do" lists both the children have for me when we visit. I have also served on both "for profit" and "nonprofit" boards. I continue to enjoy hunting, fishing, walking and yard work, i.e., anything outdoors.
Are you involved in any community/volunteer activities?
I have volunteered at our church, Stephen Ministry, volunteered at the County Sheriff's Department, served the homeless and the hungry, and volunteered at my alma mater, Indiana University.
So far, what has been your favorite thing about retirement?
Spending time with my wife, Sally, and watching our family (children and grandchildren) grow and mature. Keeping up with extended family, friends, past business associates and meeting new people. Serving the needs of other people is one of my biggest joys.
Anything else you would like to add?
One of the highest compliments I received during my retirement years is when Williams asked me to serve on their MLP board. I couldn't serve because of an independence issue, but just asking me to serve was "very, very special."