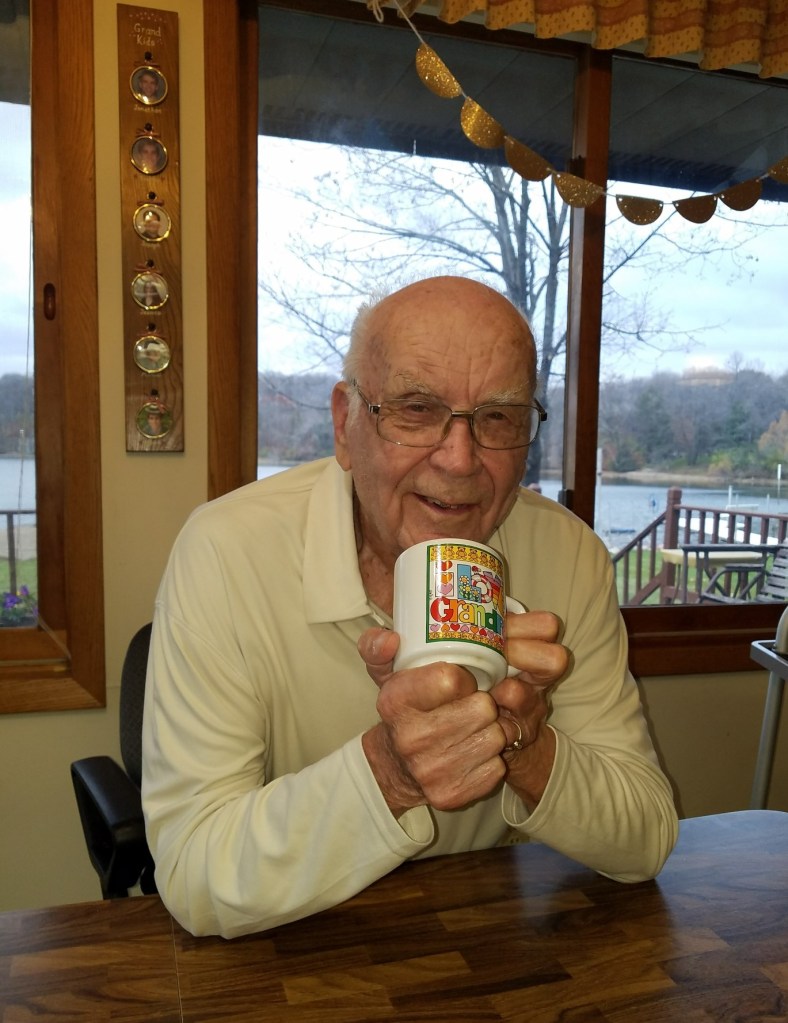 Name: Herold Neumann
Former role: Started in 1947 with Great Lakes Pipeline. Job progression: Laborer-Minneapolis; Maintenizer-Grand Forks; Mechanic-Des Moines; Technician-Bethany, Marshall; Supervisor Technician-Northern Division
Number of years with Williams: 41
Number of years retired: 35
How have you been spending time in retirement? Retired and built a home on a lake in Central Minnesota and enjoying grandchildren.
So far, what has been your favorite thing about retirement? No stress and watching grandkids develop.
Anything else you would like to add: When I am asked about the reason for my longevity, I joke that it comes from breathing diesel fumes. 😊 My job was made easier because the guys I worked with understood the responsibility of their job.

Every morning in retirement I thank the Lord and at the end of the day I thank him for the day.