Williams Wellness Program
The Williams Way to Wellness Program offers a refreshing twist on health and well-being, with an easy to use tracking site, provided by Limeade, and a variety of exciting challenge options.
The more challenges you participate in, the more points you'll earn. Williams employees and their eligible spouses and domestic partners may each earn up to $300 off 2021 Medical Plan premiums.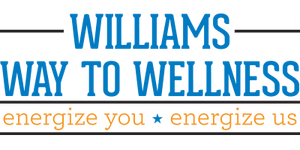 Get started

Register: Click on the blue Williams Wellness Program button at the top of this page to access the program site. To register, employees use their employee ID, spouses and domestic partners who are enrolled in the Williams Medical Plan may use the employee's ID + S – for example: 12345S.
Complete your required Health Screening and confidential Well-being Assessment by Sept. 13, 2020: Your screening and assessment will provide you with insight about your health status and what you can do to prevent possible medical risks. You can participate in an upcoming onsite screening or have your doctor complete a Physician's form available on the program site.
Complete online challenges to earn points: The choice is yours – participate in as many or as few challenges as you would like – the more points you accumulate, the more incentives you will qualify for at the end of the program. Check out the level explanation below.
Connect on the go: Get the Limeade App or sync your personal fitness device and mobile app to your Limeade account for ease of tracking and reporting.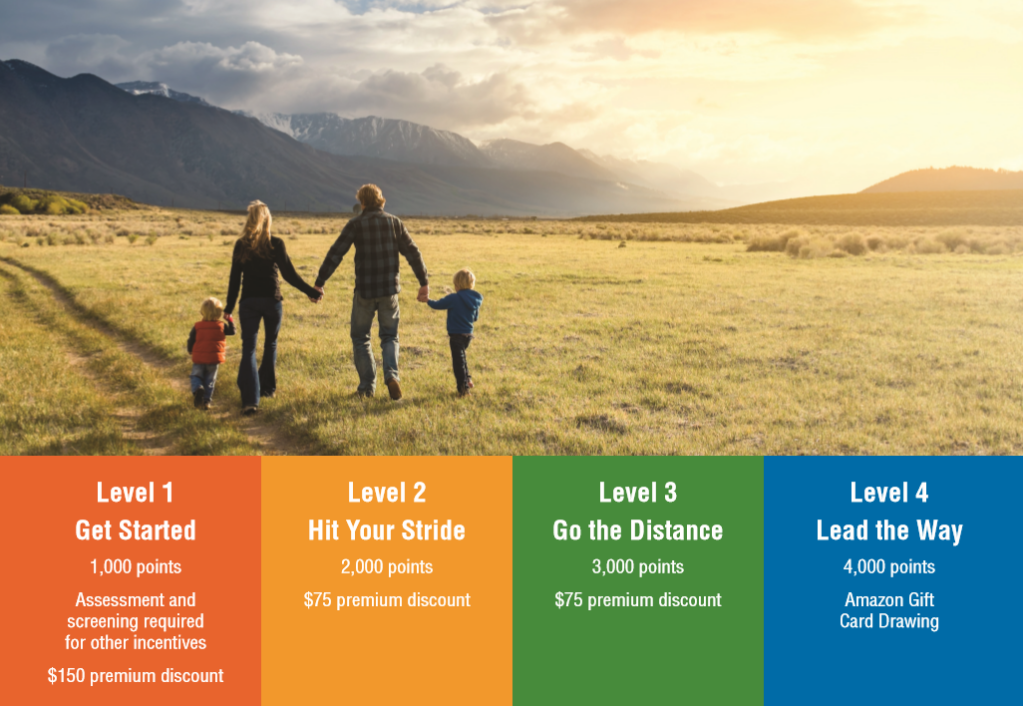 Tips for Success

Challenges change regularly. Watch for emails from Limeade and check the site regularly to find new and fun ways to participate at work and at home.
Log activity within the allotted timeframe. You can retroactively track your activities for two weeks during a challenge.
You have three days after a challenge ends to track activity. Read the individual challenge details to make sure you know when the challenge ends and report your activity within the deadline.
Track your routine activities to earn more points. For example, completing preventive exams, donating blood, visiting the dentist or getting a vision checkup may earn program points.
Point values are denoted in the lower right corner of the challenge tile. Make sure you join and complete activities of interest to increase points. Additional challenges are available that don't award points, if you want to challenge yourself more.
Don't delay, start earning points today. Points accrue in your wellness program account as you complete each challenge. As points are earned you will advance from "Get Started" to higher levels, after you complete the required health screening and well-being assessment. The program is easy to use. Visit williams.limeade.com from your mobile device for on-the-go tracking.

Questions or concerns? Contact Customer Service at 855-750-8867 or email.

Rewards for participating in a wellness program are available to all eligible employees and their spouses or domestic partners who are enrolled in the Williams Medical Plan. If you think you might be unable to meet a standard for a reward under this program, you might qualify for an opportunity to earn the same incentive by different means. Email Williams Way to Answers and we will work with you (and, if you wish, with your doctor) to find a different means for you to qualify for the incentive. You must make the request within a reasonable period of time prior to the Sept. 13, 2020 deadline to allow for the alternative standard. This program complies with the Health Insurance Portability and Accountability Act. The medical information you provide will only be used by the administrators for purposes of the program and the medical plan. Williams reserves the right to amend or terminate the wellness program at any time.