Why This Matters to Williams
The role of natural gas in the transition to a low-carbon economy is essential. By deploying modern technologies on existing energy infrastructure, the natural gas industry can play a key role in mitigating climate change and meeting market demand for low-carbon energy sources right here, right now. Natural gas has already been a critical tool for reducing GHG emissions and local air pollutants from the U.S. energy sector by replacing coal-fired power plants across the country. In the U.S., power generation from natural gas has grown by 54% over the past decade while coal-fired generation decreased by 47% over the same period. This has been the trend since 2007, that U.S. electricity generation from natural gas increased while generation from coal and oil decreased. Over that same period, CO2 emissions from the electric power sector declined by 36%.[1]
The ability to replace dirtier fuels and reduce emissions is just one reason that natural gas will be key to meeting future energy demand. The U.S. has existing midstream infrastructure and an abundant supply of natural gas resources, making it an affordable, dependable, and quickly dispatchable energy source. Natural gas is forecasted to account for 22% of electricity generation by 2050, currently accounting for 39%, according to the Energy Information Administration. At the same time, by 2050, renewables (hydropower, solar, and wind energy) are predicted to increase to provide 63% of U.S. electricity generation.[2]
As renewables comprise a larger share of the electricity generation mix, in turn increasing the risk of intermittent renewables supply and the inability to meet growing peak-day power demand, additional natural gas pipeline capacity will be needed to back up these intermittent sources when the sun isn't shining and the wind isn't blowing. As a seller of natural gas pipeline capacity supported by long-term take-or-pay contracts, Williams will be there to provide customers with a reliable, fully dispatchable backup supply. To remain competitive with and support the deployment of alternative energy sources, Williams must continue to pursue opportunities to innovate and deploy low-carbon technologies that support a safe and prosperous energy transition.

[1] According to the 2021 EIA U.S. Energy-Related Carbon Dioxide Emissions Report.
[2] Source: U.S. Energy Information Administration, Annual Energy Outlook 2023 (AEO2023), Table 8: Electricity Supply, Disposition, Prices, and Emissions; Total Energy Monthly Data — U.S. Energy Information Administration (EIA), Table 7.2a Electricity Net Generation Total (All Sectors).
Our Approach
Williams is deploying practical and immediate steps to reduce our GHG emissions while investing in the technology needed to build a clean energy future. We are proud of the critical role that natural gas plays in reducing emissions in the U.S. At the same time, we recognize that more needs to be done to support the energy transition to a sustainable, low-carbon economy.
Williams was the first North American midstream company to commit to actionable climate targets. As a result, we have reduced our company-wide Scope 1 and 2 GHG emissions by 43% since 2005, making considerable progress toward our 2030 goal of a 56% reduction. This progress puts us on a positive trajectory toward our net zero GHG emissions aspiration by 2050. Currently, we are strategically focused on reducing Scope 1 and 2 emissions, but we continue to have ongoing conversations with internal and external stakeholders regarding the role of Scope 3 emissions for midstream pipeline companies. For additional information regarding our progression towards achieving our GHG emissions reduction goals, please refer to the Operational Greenhouse Gas Emissions section.
Changes in stakeholder pressure and the regulatory landscape influence the magnitude and pace of Williams' ESG strategy regarding the energy transition and low-carbon economy. For example, we continue to receive investor questions about our progress on reducing operational GHG emissions, capital allocation toward clean energy technology and scalable opportunities to participate in and advance the energy transition. Additionally, federal and state regulatory agencies are increasingly using incentives to reduce GHG emissions and drive investments in clean energy, including through the 45Q tax credit, the Inflation Reduction Act, Federal Energy Regulatory Commission (FERC) and Council on Environmental Quality (CEQ) environmental justice considerations and other state-specific regulations.
In recognition of these shifting pressures, Williams' ESG strategy balances current and future regulations with immediate opportunities to contribute to the low-carbon economy. Executing against this strategy, our New Energy Ventures (NEV) group took several actions in 2022 to pursue sustainable investments, including the following:
Williams invested in and partnered with Context Labs, launching the development of the NextGen Gas platform in March 2022. The first NextGen Gas deal, consisting of full supply chain measurement of methane intensity from production through delivery, was completed in December 2022.
Williams invested in multiple emissions monitoring and sensing companies to support the development of the NextGen Gas program, including LongPath Technologies, Encino Environmental and Orbital Sidekick.
Williams invested in INGU, a pipeline inspection technology company focused on reducing costs for gathering pipeline integrity data.
New Energy Ventures
Williams is advancing our long-term climate commitment through continued operational optimization and asset modernization, along with the development of decarbonization projects by our New Energy Ventures group. New Energy Ventures is a business development group focused on advancing innovative technologies, markets and business models to grow our clean energy business and promote emissions reductions. New Energy Ventures collaborates with talent across Williams, external partners and customers to evaluate and implement projects that deliver environmental and financial gains. The team uses the following guiding principles to prioritize our areas of focus and investment.
The New Energy Ventures strategy complements Williams' core business and enhances our infrastructure services available to energy markets. New Energy Ventures strives to create near-term value through products such as NextGen Gas, as well as medium- and long-term value through technologies like solar and battery storage, carbon capture, utilization and storage (CCUS), low-carbon hydrogen and renewable natural gas (RNG).
With our existing energy infrastructure, Williams is well positioned to transport, store and deliver next generation natural gas and accelerate the development of zero carbon energy sources including hydrogen and renewables.

CHAD ZAMARIN, EXECUTIVE VICE PRESIDENT OF CORPORATE STRATEGIC DEVELOPMENT FOR WILLIAMS
Monitoring & Certification of Emissions With NextGen Gas
Williams' NextGen Gas is the latest evolution of certified, low-emissions natural gas and one of the many lower-carbon products we are developing with our customers and technology partners. Through Williams' NextGen Gas certification process — an industry first — natural gas is securely measured, tracked and independently certified, providing a verified emissions profile across the entire value chain. Our NextGen Gas program captures the progress made in GHG reductions from our operations, customers and suppliers using monitoring and measurement technologies. These technologies include satellites, flyovers and multiple sensing devices, as well as real-time internal operational data that is designed to meet the OGMP 2.0 Gold Standard protocols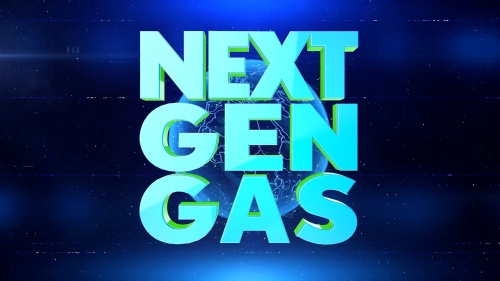 To enable this certification process, Williams worked with Context Labs and other technology partners to develop a dashboard that tracks methane emissions across our assets and operations, allowing us to understand operational efficiencies down to both the facility and the equipment level. The dashboard enhances internal transparency by highlighting the most important areas of performance and builds accountability for Williams teams that are responsible for delivering on performance. As a result, NextGen gas is gathered, processed, stored and transported to end users with the highest level of emissions data transparency generated by today's technology.
By leveraging block-chain technology to measure and securely track end-to-end emissions, Williams is providing greater trust and transparency regarding methane intensity to our downstream markets to help customers reduce emissions and meet their climate commitments. In addition, Williams is building a marketing platform to sell NextGen Gas to utilities, liquified natural gas (LNG) export facilities and other clean energy users. As customers set goals and governments establish targets and regulations to reduce emissions, we anticipate that our NextGen Gas offering will provide expanded commercial opportunities.
Carbon Capture, Utilization & Storage (CCUS)
One of the tools to help us achieve net zero emissions and decarbonize hard-to-abate industrial processes is CCUS. Williams already captures CO2 at some of our gas processing and treatment plants, including our Dilley treatment facility in Texas and Parachute Creek gas processing plant in Colorado. Participating in the CCUS value chain can reduce our operational emissions and support our customers' emissions reduction ambitions. Williams utilizes our core competencies to develop the infrastructure required to capture, transport and sequester CO2. To participate more fully in the low-carbon economy, we are exploring the following opportunities to:
Capture CO2 at existing Williams gathering and processing assets, compressor stations and customer facilities
Repurpose existing, underutilized transmission assets for CO2 service
Form partnerships to ensure captured CO2 will be sequestered permanently
Build, own and operate greenfield CO2 infrastructure
In 2022, Williams joined the Global Carbon Capture and Storage Institute, an international think tank whose mission is to accelerate the deployment of carbon capture and storage (CCS) globally. As members of the Institute, we collaborate with the broad membership base and expertise of the Global CCS Institute to develop innovative projects and shape policies that prioritize CCS efforts for a lower-carbon future. We continue to evaluate carbon capture and sequestration opportunities across our asset footprint and are collaborating with our customers and industry peers to assess regional sequestration hubs.
Sustainability Investment for the Future (Corporate Venture Capital Program)
Williams' Corporate Venture Capital program invests in innovative technologies that facilitate a competitive advantage in accessing evolving energy markets. Corporate ventures and partnerships with startup incubators demonstrate our commitment to innovation by fostering technology at the forefront of the energy transition. Williams works through several pathways in this space, including:
Investing directly into start-up companies
Participating as a limited partner in funds set up expressly to invest in low-carbon technologies
Partnering with other like-minded companies with net zero ambitions to fund the development of technical solutions for decarbonizing energy-intensive products or services
Through this work, Williams is focused on leveraging our large-scale energy infrastructure with innovations and emerging technology to better serve the clean energy needs of our customers and accelerate the next-generation energy marketplace. See our website for recent investments made through our Corporate Venture Capital program.
Low-Carbon Hydrogen Research & Development
As a midstream industry leader, we believe we can successfully leverage our business to be an early developer and adopter of clean energy technology such as hydrogen. Hydrogen offers versatility as a method of energy storage, source of fuel and raw material input for various industrial and energy-intensive processes. This is a tool for decarbonization, as hydrogen can reduce downstream GHG emissions for our customers and infrastructure network, aiding them in achieving their emissions reduction objectives.
Williams' Hydrogen Development Program allows us to play a role in developing a new market with significant growth potential. Our experience and assets related to treating, processing, storing and transporting natural gas provide a pathway for us to scale the hydrogen economy. We are actively exploring projects such as:
Developing hydrogen pipelines and storage solutions
Blending hydrogen into our existing transmission pipelines
Generating low-carbon hydrogen from electrolysis with renewable power (green hydrogen) and from NextGen Gas with CCUS (blue hydrogen)
Utilizing hydrogen blends as fuel for our turbines and compressors to reduce Scope 1 emissions
Understanding the potential for generating synthetic methane, or renewable natural gas, from low carbon hydrogen combined with captured CO2
Williams is pursuing low carbon hydrogen opportunities, which we define as hydrogen with a footprint of fewer than two kilograms of carbon dioxide equivalent (CO2e) per kilogram of hydrogen. This is an 80% reduction compared to traditional production technologies. Several technologies will be needed to scale low carbon hydrogen, including hydrogen produced from renewable power via electrolysis and steam methane reforming or auto-thermal reforming coupled with carbon capture. Thus, as we expand our low carbon hydrogen investments, we remain flexible on the production method so long as it achieves the desired carbon reductions.
Williams is studying the effects of blending low carbon hydrogen with natural gas in our pipeline infrastructure. We are developing pilot projects in the Northeast, Mid-Atlantic and Pacific Northwest to blend low carbon hydrogen with natural gas to complement our existing natural gas transportation services. These pilot projects will incorporate hydrogen on a small scale and position Williams to demonstrate how we leverage new and existing infrastructure for hydrogen. Williams is also designing planned expansions of Transco, including Regional Energy Access, Commonwealth Energy Connector and Southside Reliability Enhancement, to be compatible with hydrogen to help facilitate early adoption of hydrogen transportation by Williams and our customers.
In 2021, the Wyoming Energy Authority (WEA) selected Williams to participate in the state's Hydrogen Pilot Project, aiming to demonstrate the successful design and construction of green and blue hydrogen production and use. The WEA awarded Williams a nearly $1 million grant to complete a feasibility study. With the support of the University of Wyoming School of Energy Resources, Williams is evaluating water access, compatibility and asset integrity in support of green hydrogen production and transportation near our facilities in Wamsutter and Opal, Wyoming. To show our commitment to supporting Wyoming's clean energy hub objective, Williams provided an additional $200,000 to the study, which we plan to complete in 2023.
As a founding member of the Clean Hydrogen Future Coalition, Williams works with fellow energy companies, labor unions, utilities, non–governmental organizations, equipment suppliers and project developers. Together, we are working to identify specific actions that the U.S. can take to create and scale the low carbon hydrogen economy.
Beyond our direct hydrogen-related efforts, the U.S. Infrastructure Investment and Jobs Act, signed into law in 2021, allocates $9.5 billion to the U.S. Department of Energy's funds for low carbon hydrogen hub development. This funding is adjacent to our hydrogen strategy and will support further research and development. Of the total funds, $1 billion will go toward research, development, commercialization and deployment of technologies that reduce the cost of hydrogen electrolysis, and $8 billion will contribute toward creating low carbon hydrogen hubs. These hubs will play an integral role in regional sustainability through decarbonization and economic advancement.
WILLIAMS WILL BE THERE
Hydrogen Leadership
Williams is participating in 10 separate applications in front of the Department of Energy (DOE), including six hydrogen hub applications. The federal Bipartisan Infrastructure Law, passed and signed in 2022, includes $8 billion for hydrogen hub applications, and we have partnered with key states and industry organizations to participate in establishing hydrogen hubs that span our entire footprint. In late 2022, the DOE encouraged all six of the hubs that Williams is supporting to move forward in the application process.
In the Northeast, we are supporting states on an application led by the New York State Energy Research and Development Authority, focused on delivering green hydrogen to reduce emissions of hard to decarbonize sectors.
In Appalachia, we are partnering with Pennsylvania, West Virginia and Ohio on a hub focused on hydrogen produced by natural gas and renewable energy which can be delivered to power plants in the region.
In the Southeast, we are partnering with a coalition including major utility companies Duke Energy, Dominion Energy and a growing list of hydrogen users from Alabama, Georgia, Kentucky, North Carolina, South Carolina and Tennessee.
In Oregon, we are partnering with a power generation turbine manufacturer and local electric utilities to explore delivering pure hydrogen for power production and for long haul transportation.
In the Rockies, we are partnering with the states of Wyoming, Utah, Colorado and New Mexico to explore green and blue hydrogen for power generation, residential fuel, farming and industrial use.
In the Gulf Coast, we're partnering with several states and the industry on the HALO Hydrogen Hub, which will utilize a "wellhead-to-water" strategy to source and deliver lower-carbon NextGen Gas for conversion into hydrogen along the Gulf Coast.
In addition, Williams is working in partnership with the states of Arkansas, Louisiana and Oklahoma with a goal to supply NextGen Gas to hydrogen plants and deliver hydrogen blends to homes and businesses across the region. Williams is well positioned to scale hydrogen nationwide by leveraging our existing gas pipeline infrastructure. In Louisiana, we estimate that just a 10% blend of hydrogen in our infrastructure could offset the heating emissions of half of the homes in the state.
Renewable Natural Gas Projects
Williams is making progress in advancing renewable natural gas (RNG), a low-carbon or carbon-negative substitute for fossil-derived natural gas that is typically captured and transported from landfill waste, municipal water treatment, livestock farm or food waste facilities. As part of our RNG efforts, we construct new interconnects and pipeline extensions and invest in RNG production. These investments will generate environmental attributes, such as California Low Carbon Fuel Standards credits, EPA Cellulosic Biofuel Renewable Identification Numbers, Renewable Thermal Credits, or Voluntary Carbon Offsets, which can be sold to the market or retired to offset our emissions.
Williams delivers RNG by partnering with renewable energy developers across the U.S. to transport captured methane emissions from landfills or dairy farms, where it is a byproduct of the waste decomposition process. Williams' pipeline systems are interconnected with seven RNG facilities as of May 2023.
Williams continues to work with our customers to identify opportunities to bring RNG on our pipeline system. Williams' expertise in gathering, treating and transporting natural gas, combined with its irreplaceable infrastructure, creates a unique opportunity to connect RNG supplies to growing demand for low carbon fuels. Williams has connected over 15 million cubic feet per day to our system, which diverts for beneficial use this volume of natural gas that would have otherwise been emitted or combusted as waste onsite. This is equivalent to removing 2,335,568[1] gasoline-powered passenger cars from the road for one year. Williams continues its efforts to connect to our pipeline network and partner in the development of RNG to provide direct pathways to additional low-carbon supplies that help provide our customers options for meeting their emission reduction goals.

Williams also continues to evaluate partnerships to generate renewable gas and provide the needed infrastructure to gather those resources cost-effectively. We engage the public on RNG through our work with the Leadership Advisory Board on the Coalition for Renewable Natural Gas, a public policy advocacy and education platform for the North American RNG industry. The coalition advocates for sustainable development, deployment and use of RNG to ensure access to domestic, renewable, clean fuel and energy for present and future generations.
Solar & Battery Storage Program
Williams' solar and battery storage program provides an opportunity to offset electricity usage at existing facilities with renewable energy by building photovoltaic solar and battery systems behind the meter. In 2022, after assessing the feasibility of battery applications across our operations, Williams advanced two solar and battery storage projects at Transco compressor stations to the permitting phase. These projects received board sanctioning in April 2023 and are targeted to be commercially operational by the summer of 2024. We expect the two projects to have a combined solar power production of 27,500 megawatt-hours annually, equivalent to emissions savings of 13,000 tons CO2e per year if renewable energy credits are claimed and retired. This is equivalent to removing 2,893 gasoline-powered passenger vehicles from the road.[1]
In similar fashion, other opportunities exist across our land portfolio for us to utilize our footprint to build utility-scale solar and battery storage facilities to supply and meet third-party energy demand. Across our land portfolio, our solar team is developing 21 projects totaling approximately 360 megawatts of solar capacity and 300 megawatts of battery capacity. These facilities, targeted to be in service in 2024 and subsequent years, will generate renewable energy credits that can be sold to the market or retired to offset our Scope 2 emissions.
[1] According to the April 2023 United States Environmental Agency Greenhouse Gas Equivalencies Calculator