Why This Matters to Williams
Our pipelines span more than 33,000 miles across the country and traverse thousands of communities. It is imperative that we preserve the integrity of our assets to protect the communities and ecosystems surrounding our operations. Maintaining safe, secure operations is fundamental to upholding our commitment to delivering clean, reliable energy, serving our customers and generating value for our shareholders. Williams follows robust operating practices and uses the Williams Integrated Management System (WIMS) operating requirements and Integrity Management Plans to prevent leaks, ruptures and releases to the environment. We also have clear processes and procedures to effectively respond in the event of a rupture or release.
Governance & Oversight
Williams has developed a comprehensive Pipeline Safety Management System (PSMS) in alignment with the industry and American Petroleum Institute (API) Recommended Practice (RP) 1173. Our PSMS applies the Plan-Do-Check-Act philosophy of continuous improvement and provides a framework that enhances pipeline safety performance through standardization of key program elements. This continuous growth model reinforces Williams' commitment to zero incidents by identifying and prioritizing risk reduction opportunities.
The PSMS governance structure features a core team of subject leads to mirror the structure of the WIMS, our standard operating requirements and project standards management system developed to mitigate all operational, EHS and compliance risk. This structure allows Williams to integrate API RP 1173 criteria into our internal functions and creates opportunities for collaboration between different teams and functional areas. We performed baseline scoring against API RP 1173 in 2022 to measure the maturity of our PSMS and to identify improvement opportunities.
Risk management is a key element within our PSMS. Our Integrity Management Plans (IMP) present a structured approach for evaluating safety threats and implementing controls to prevent or mitigate the effects of potential incidents. Our approach includes deploying of pipeline integrity assessments and subsequently repairing identified defects. We set and achieved an annual performance measure to complete 100% of required integrity assessments. In 2022, Williams completed integrity assessments on 132 pipeline segments. 14 of those segments did not require inspection per regulatory code. In total, we performed 3,200 miles of integrity assessments in 2022. We also follow Mechanical Integrity Quality Assurance Programs for facilities that follow OSHA Process Safety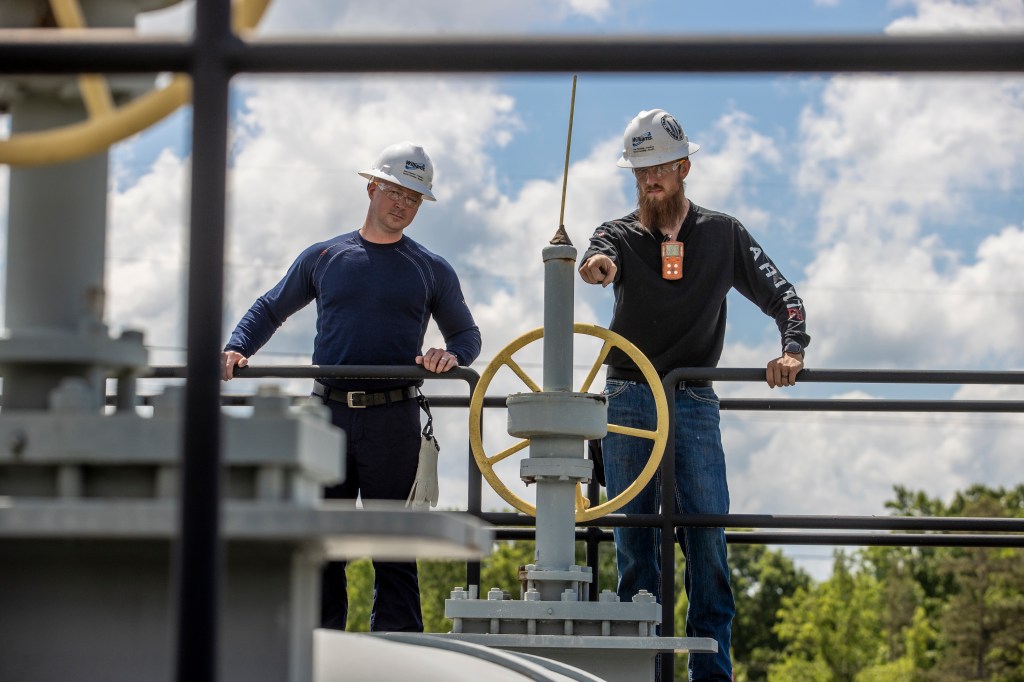 Management (PSM) regulations. All facilities, despite regulatory authority, use an operational risk management approach to prioritize and mitigate integrity risks. This approach allows us to evaluate risks from both a severity and probability perspective and apply appropriate preventive and mitigative measures. Williams conducts annual performance evaluations to assess all elements of our integrity programs, pinpoint improvement opportunities and develop action items to track completion of recommended improvements. The asset integrity team presents an annual performance summary of our Integrity Management Plans to executive leaders, as required by our Gas, Liquid and Facility Integrity Management Plans. Our executive leaders, primarily our Chief Operating Officer executive team, oversee our system integrity by reviewing risk results and approving preventive and mitigative measures to be executed in the field. They then engage in annual planning and budgeting for all integrity activities. Williams maintains a Control Room Management Plan (CRMP) to ensure safe operations and mitigate human factor risks. We also utilize a SCADA (supervisory control and data acquisition) system to promote more effective remote control and pipeline monitoring. Controllers are responsible for monitoring and evaluating pipeline facilities and taking appropriate actions to ensure that system Maximum Allowable Operating Pressure (MAOP)/Maximum Operating Pressure (MOP) is not exceeded. They must proactively monitor their areas of responsibility and identify any signs or development of abnormal or emergency conditions. They respond to pipeline and compressor/pump station pressure alarms 24 hours a day, seven days a week.
To promote the safe operation of assets and the health and safety of the controllers, our CRMP contains standard methods for assessing and managing controller workload, as well as identifying, mitigating and managing fatigue. The CRMP also includes measures that provide for effective controller response to alarms and establish controller understanding of the system they operate. Additionally, the CRMP provides a framework for training controllers and the teams they work closely with in operating the pipeline, and for identifying backup locations and systems in the unlikely event of an emergency where the primary control rooms and systems are not accessible.
In 2022, we underwent a third-party assessment of our PSMS implementation approach. This assessment affirmed our PSMS direction and provided valuable input to help drive our strategic planning and governance documentation processes. In addition, Williams' employees conduct performance reviews and record audits of our integrity programs annually with external, third-party audits, conducted at least every three years. We also recently completed a third-party review of our in-line inspection (ILI) validation process and responded to recommended changes with updates to the associated procedures and forms. Updates included integrating all ILI validation requirements following the most recent API 1163 ILI standard.
Monitoring Regulatory Compliance
Williams takes action to comply with all applicable laws and regulations related to our pipelines. We continually monitor regulatory changes and industry events to keep our IMPs and WIMS up to date. In 2022, Williams experienced no monetary losses as a result of fines or penalties due to enforcement associated with federal pipeline and storage safety regulations. In 2022, PHMSA issued a rule to mitigate risk to the environment and public safety through the installation of rupture mitigation valves in populated areas and setting minimum performance standards for those valves. Pipeline operators must be able to respond, shutoff and isolate the ruptured segment in less than 30 minutes. The rule also mandates new minimum valve spacing. In response, Williams is developing procedures to achieve full compliance with the ruling.
Williams also made updates to our IMPs following the implementation of Rule 3 of the PHMSA "Mega Rule," which was published at the end of 2021 and implemented in May 2022. Rule 3, known as the Gas Gathering Rule, expanded federal pipeline safety oversight to more than 400,000 miles of pipeline across all operators. The rule established federal pipeline safety oversight on some previously unregulated gas gathering pipelines. New regulations in Rule 3 include requirements for public awareness, emergency response, damage prevention, incident notification and annual reporting. As a result of the rule, we revised numerous procedures and are now reporting based on the expanded scope as required. For more information on how we have updated our procedures to comply with the Mega Rule, including Rules 1 and 2, see our 2022 Form 10-K.
Williams regularly engages with industry trade associations, including the Interstate Natural Gas Association of America (INGAA), American Petroleum Institute (API), Southern Gas Association (SGA), Liquids Energy Pipeline Association (formerly AOPL) and GPA Midstream (GPA), to evaluate new proposals for rules, regulations and standards and provide valuable feedback prior to implementation. We also engage directly with PHMSA leadership throughout the year, as well as the Pipeline Safety Trust, an independent nonprofit organization representing public interest.
Incident Notification & Reporting
Williams maintains incident notification and concern reporting procedures in the Williams Integrated Management System (WIMS) requirements. These procedures guide our notification and recordkeeping activities during potential or actual incidents. Williams manages all environmental and safety-related incidents through the Incident Management module within Maximo, our Enterprise Asset Management system. Maximo is used to collect incident response data for nonevents, such as hazard identification; events with no negative consequences, such as near misses; and events with negative consequences, such as incidents. In early 2022, we refreshed our data collection procedures and risk severity criteria to better align with our industry and create a more robust incident database to drive learning and continuous improvement.
WILLIAMS WILL BE THERE
Promoting Pipeline Safety Through Industry Collaboration
Williams continues to invest resources into cross-industry collaboration to improve pipeline integrity. Williams is a member of the Pipeline Research Council International's (PRCI) Emerging Fuels Institute (EFI). EFI works to resolve the technical gaps that exist as the industry transitions to low-carbon energy solutions, while using existing pipeline asset infrastructure. Additionally, Williams is actively involved in PRCI's Crack Management Strategic Research Program, which drives work related to crack susceptibility, inspection, assessment and remediation. We use this work to continuously improve Williams' Crack Management Program and improve our safety performance.
Also, Chad Zamarin, Williams' Executive Vice President, Corporate Strategic Development, is an appointed member of the PHMSA Gas Pipeline Advisory Committee (GPAC), which is comprised of federal and state government members, industry experts and the public. GPAC reviews PHMSA's proposed regulatory initiatives to assure the technical feasibility, reasonableness, cost-effectiveness and practicability of each proposal. The committee also evaluates the cost-benefit analysis and risk assessment information of the proposals.
Additionally, Williams participates in opportunities for industry pipeline safety collaboration, including Interstate Natural Gas Association of America, PRCI and applicable joint industry projects. Williams' asset integrity team is regularly involved in the API working groups and standards development/revision teams. In 2022, Williams joined PSMS API Joint Industry team to improve joint industry learning and industry commitment to zero incidents.
Finally, through the Quantitative Risk Assessment Joint Industry Project, Williams is working with multiple other midstream operators to compare best practices for risk modeling. Project members will collaborate with PHMSA to communicate shared principles and build consensus around common practices and criteria.
Spill & Release Performance
Williams implements rigorous operational requirements to uphold strong spill and release performance and remains committed to preventing spills and releases throughout our operations. In cases where we do not meet our commitments, we focus on reporting our data transparently. We prioritize the health of the environment and the safety of the communities we serve by continually improving our systems and procedures for spill and release management.
Williams has spill prevention and response plan operating requirements, for both onshore and offshore assets, in our WIMS procedures. These operating requirements include company-wide procedures for preventing spills and minimizing impacts to communities and ecosystems in the event of an incident. The requirements help determine when we use spill plans and how we continuously develop, implement and maintain effective plans. Our plans also address compliance with regulatory requirements for pollutant prevention at our owned and operated assets. If a spill occurs, we have processes and tools in place to control the spill and reduce its impact. We report spills to regulatory and community stakeholders, remediate resulting impacts, investigate root causes and subsequently improve program management and other controls to reduce the risk of future events.
Williams tests our spill response preparedness and capabilities through a comprehensive drill program that assesses Williams' response to our designated "worst-case" discharges using real-time weather and conditions. We use a pre-determined scenario without informing the operations teams that engage in the drill. Our plans and drills facilitate Williams' ability to protect sensitive local and coastal ecosystems and recover and properly manage discharged products.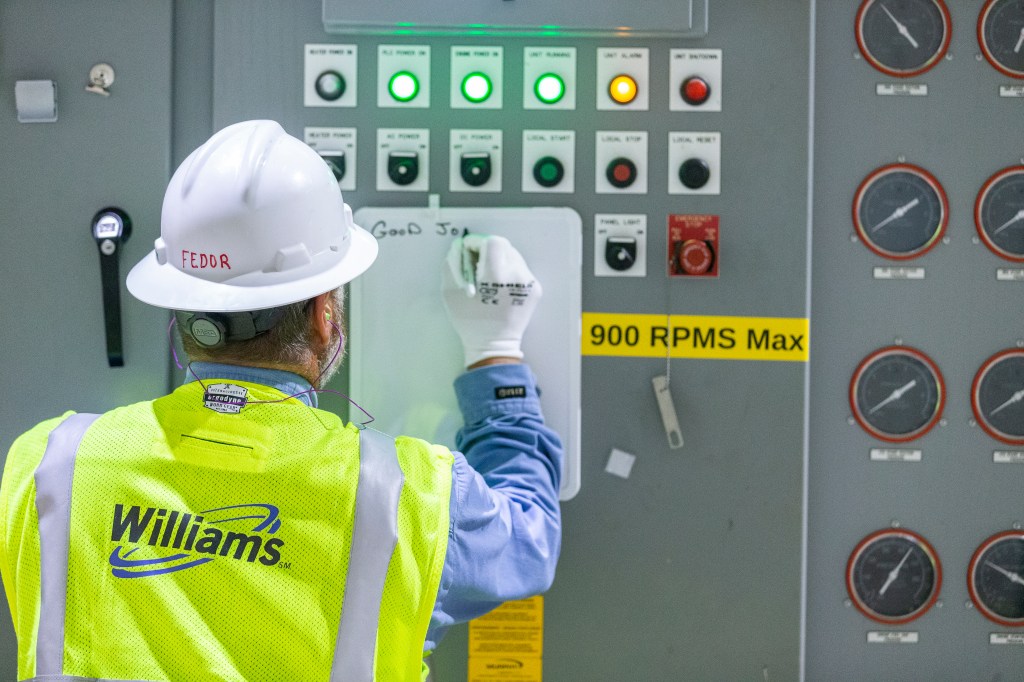 Our preventive maintenance procedures are an integral component of our spill and release reduction efforts by keeping assets operating as intended. In addition, we use a safety and environmentally critical equipment checklist to designate critical equipment and prioritize preventive maintenance activities accordingly. We took this voluntary step in response to incidents experienced by other companies in the midstream sector. We work to implement best practices based on our own experiences, as well as those of our industry peers.
In addition to establishing preventive controls and mitigation practices for spills and releases in our management systems, we focus on improving spill and release performance within our operations. We have data collection initiatives in place to increase transparency of spill and release incidents from operations and project sites. This allows us to investigate more events and share lessons learned, resulting in improved procedures and reducing the likelihood of additional spills or releases. Williams set a goal in 2022 to reduce company-wide reportable spills and releases by 10% from the previous year and we will continue this goal in 2023. We also established a second goal in 2023 within the Project Execution group to reduce construction-related reportable spills and releases by 10% from 2022 performance.
In 2022, Williams recorded 90 total agency reportable spills and releases, experiencing a 12.5% increase from 2021, not meeting our goal of a 10% reduction in reportable spills and releases from 2021 performance. This increase was due to increased activity in states with low reporting thresholds. Our total spills included five agency reportable hydrocarbon spills over one barrel to soil and water, equaling 25 barrels of hydrocarbons in total. Williams had zero reportable hydrocarbon spills in unusually sensitive areas in 2022. Williams experienced 18 pipeline incidents reportable to PHMSA in 2022, 10 of which were significant as defined by the agency.
When constructing pipelines, Williams occasionally uses horizontal directional drilling (HDD), a trenchless construction method, to cross environmentally sensitive areas. To evaluate HDD feasibility and implement best practices, Williams employs HDD subject matter experts to oversee all aspects of the HDD project lifecycle. We also use industry best practices and standards when evaluating, designing and constructing HDDs on pipeline infrastructure projects. In 2022, Williams experienced only one reportable inadvertent drilling fluid release to environmentally sensitive areas during projects where we used the HDD construction method.
Loss of Primary Containment
Williams continues to place a high emphasis on Loss of Primary Containment (LOPC), which describes an unplanned or uncontrolled release of any material from primary containment. We have made LOPC performance a company-wide priority by including our LOPC reduction goal in our Annual Incentive Program. In 2022, the company experienced a 4% reduction in total LOPC events, which fell short of our target to reduce LOPC events by 10% by year end. To uphold our LOPC performance focus, we have renewed our Annual Incentive Program goal to reduce LOPC events by an additional 10% in 2023.
Our enterprise and franchise LOPC focus teams meet regularly to discuss LOPC performance, review incidents and investigations, and share lessons learned and successful strategies company-wide to reduce both total and high-severity LOPC events. We implemented work practices such as voluntary LDAR and regular maintenance of identified components, producing a direct line of site into equipment reliability and LOPC reductions. Additionally, Williams also implemented cost effective projects to minimize vibration and fatigue on rotating equipment. For more information on reducing emissions, please see Operational GHG Emissions and Non-GHG Air Emissions.
Programs & Initiatives
Williams' Integrity Management Programs allow us to monitor, inspect and maintain our pipeline and facility systems using advanced risk modeling and analytics. Williams continually monitors pipelines for flow, pressure, temperature and other factors through our dedicated control centers, which include automated system response to potential leak conditions. Our Pipeline and Facility Risk Models include probability-based corrosion modeling, excavation damage trend data and pipeline control data, all providing leading indicators of pipeline safety events. These programs initiate mitigation methods including non-destructive inspections using technologies such as magnetic flux, ultrasonic and acoustic to monitor, measure and mitigate anomalies. We continuously improve on our Pipeline and Facility Risk Models to advance our understanding of threats. In 2022, we initiated a process to utilize field data on depth of cover in the Pipeline Risk Model to better assess risks of excavation damage. The use of all data within the Pipeline and Facility Risk Models allow for more meaningful discussions of risk mitigation options moving forward.
Aerial Monitoring Technologies
Williams uses unmanned aerial systems (UAS) for surveying and 3D modeling, facility and equipment inspections, construction monitoring and environmental compliance. Environmental compliance includes right-of-way inspections, vegetation growth and thermal imaging for leaks. As an added security measure, Williams also deploys UAS to monitor activities in our pipeline rights-of-way that may need investigation or response. Williams now employs 19 registered Federal Aviation Administration (FAA) Part 107 Remote Pilots and owns and operates more than 12 different UAS with sensors capable of photography, video, photogrammetry and thermal imaging.
We use LiDAR technology to monitor and respond to changing conditions in areas subject to landslides that could adversely affect pipelines. For example, in 2022, we used LiDAR to identify and restore landslide sites in southeastern Ohio and northern West Virginia. We remediated landslide sites to mitigate risks to pipeline integrity and to avoid long-term impacts to local streams and habitats. We also performed pipeline strain relief excavations and installed strain gauges on the exposed pipelines to monitor future pipeline movement. We plan to continue subsurface monitoring to detect future ground movement.
In 2022, we delineated 186 landslides near operational pipelines and remediated 23 landslide sites in southeastern Ohio and northern West Virginia (i.e., the Ohio River Supply Hub). Our technical services group allocated $3.8 million to complete 10 landslide remediation projects to prevent pipeline integrity issues and avoid long-term impacts on local streams and habitats.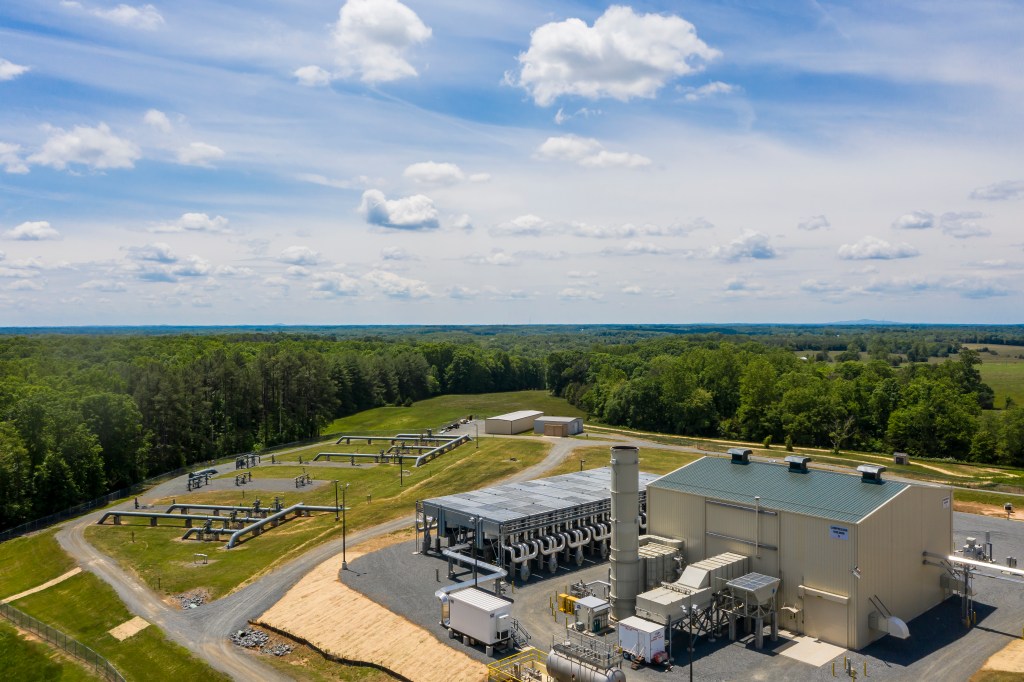 Landslides are also remediated on newly installed pipelines by our Ohio River Supply Hub E&C group in order to satisfactorily close out construction permits. In 2022, we remediated 13 landslides on new pipeline rights-of-way as part of restoration. Lastly, we used the 2022 LiDAR to prepare a preliminary landslide remediation list for 2023. We anticipate approximately 20 landslides will be remediated in 2023 for pipeline integrity, environmental preservation and landowner appeasement.
In 2022, Williams implemented new solutions to improve our aerial leak detection, which were initially identified during a series of pilot projects conducted in 2021. The solutions will provide more accurate identification of leaks, improve the efficiency of detection activities, elevate the effectiveness of leak mitigation techniques, and more effectively share results. Throughout our regulated pipeline systems, we complete aerial patrols more frequently than PHMSA's minimum requirements as an added damage and leak prevention measure. For example, in 2022, Williams voluntarily performed a methane detection aerial survey in Southwest Wyoming. Through this survey, Williams identified a pipeline leak that was immediately addressed by the operations teams. Through this implementation, the team was able to see true value in performing aerial flyovers and, as a result, will be implementing them more often in the future. We also continue to evaluate drone technology for aerial leak surveys, including more continuous data gathering and migration into GIS for field follow-up.
Williams also performed top-down aerial flyovers of selected assets as part of our QMRV and NextGen Gas program to verify the completeness and accuracy of previous measurement programs, pursuant to OGMP 2.0 standards. Additionally, Williams announced a partnership and subscription to Orbital Sidekick, a satellite–based emissions monitoring service which will offer complete and frequent coverage of Williams' assets with one of the highest resolution methane emissions satellite providers.
Pipeline Inspections & Corrosion Prevention
Williams adheres to integrity requirements and guidelines included in the Williams Integrated Management System (WIMS). WIMS outlines the company's expectations for managing pipeline integrity quality assurance, data management and inspections.
To prevent corrosion, Williams runs cleaning pigs and uses in-line inspection tools for flow assurance and threat management, including threats such as internal and external corrosion. We coat all new pipelines with modern coating systems that act as the primary barrier to corrosion. We also use cathodic protection as a second line of defense to prevent corrosion.
In 2022, our utilization of in-line inspection crawler technologies increased in lieu of hydrotesting to generate detailed data sets for segments that cannot support traditional pigging activities. Additionally, we increased our use of smart tools and cleaning instruments that can regulate their travel speed, which improves data gathering capabilities and reduces impacts to customers. In addition, we expanded our use of new high-definition "ultra" tools that can identify smaller, pinhole-like corrosion and inspect for corrosion within the long seam weld of a pipeline.
In response to new regulations in U.S. 49 Code of Federal Regulations Part 192, which require operators to reconfirm their Maximum Allowable Operating Pressure (MAOP) when material and pressure test records are not available, Williams piloted our first Engineering Critical Assessment (ECA) project. The ECA project required the use of an ILI tool to establish populations of pipe with similar characteristics. After establishing populations of pipe, we compared them to Williams' available material records. These records received previous evaluation to meet regulatory requirements known as "traceable, verifiable and complete" (TVC). Reconfirmation of MAOP is required in certain areas where records are not TVC. Use of an ECA method is beneficial in that it reduces the number of blowdowns required through hydrotesting and/or pipe replacement, which are other available methods. Williams is on track to complete work on all pipe segments subject to MAOP reconfirmation by the regulatory-required due dates.
Hart Spot Integrity Management
Hard spots, a known industry threat, were created by unintentional, localized quenching during the manufacturing process of older pipeline steel. Pipe containing hard spots can be susceptible to hydrogen induced cracking. The potential for hydrogen to exploit a hard spot and result in a crack is increased by damaged or degraded pipe coating and higher levels of cathodic protection. Williams will continue to investigate the potential existence of hard spots and management methods as we evaluate the potential to transport hydrogen in our pipeline system.
Williams has joined several industry initiatives, including through PRCI, to better understand the threat of hard spots, including the structural, environmental and operational conditions that can increase risk. The goal is to better understand the threat in the hopes of reducing the risk of future hard spot-related events. Specifically, Williams has updated our Pipeline Risk Model to include more thorough identification of pipeline sections with hard spot susceptibility, which has resulted in many new in-line inspections targeted at hard spot management. Williams has also initiated a cathodic protection review with the goal of reducing risks for hard spot susceptible assets.
Facility Mechanical Integrity
Williams conducts assessments and visual inspections of facilities on a condition-based schedule using a corrosion-based analytical process, including special emphasis assessments at higher-risk areas. When we install new equipment, we perform inspections prior to startup or asset commissioning to create a mechanical integrity assessment baseline. We compile all historical design, inspection and testing information into a condition-monitoring database for accurate inspection and data analysis. Through this process, Williams identifies assets that require comprehensive engineering assessments for continued safe operations.
We continue to look for ways to strengthen our strategy around operational risk management. We follow an API-recommended approach to Corrosion Control Documentation (CCD), which identifies damage modes and profiles associated with design and operational conditions that pose various levels of operational risk. The CCD complements our use of Integrity Operating Windows to establish inspection plans for assets within processing facilities. We have also implemented a Risk Based Inspection (RBI) module in the Plant Condition Monitoring System to complement the CCD program. The RBI Program Charter is complete and under review, with implementation expected to begin in 2023.
Preventative Maintenance
Our preventive maintenance plan is an integral part of our integrity efforts. We voluntarily use an equipment checklist to designate safety- and environmentally critical equipment and prioritize preventive maintenance activities around these designations. In 2022, we performed risk assessments and prevention mitigation reviews on all our assets, regardless of regulatory requirement. We continuously work to implement best practices based on our own experiences, as well as those of our industry peers.
In 2022, Williams partnered with a joint industry team to complete research on composite repair applications, which expanded our ability to use these applications on seam weld anomalies and crack-like defects. This allows us to reduce the number of cutouts when repairing anomalies, reducing the cost of repairs and the frequency of service outages to keep our assets operating as intended to safely and reliably deliver natural gas to our customers.
Hydrogen & Pipeline Integrity
Williams is taking part in many research projects studying the effects of hydrogen blending on the integrity of pipeline infrastructure. Williams is part of PRCI Emerging Fuels Initiative (EFI), a collaborative industry research project supporting future special projects such as the DNV joint industry project on measuring the effect of hydrogen and natural gas blending on the fracture toughness of vintage pipelines. Williams also is participating in a collaborative government and industry initiative called Hyblend-Pipeline Blending Cooperative Research and Development Agreement. This is a multi-year effort to study hydrogen's effects on pipeline materials and existing infrastructure.