Volunteer Week 2022 Projects

Williams Employees Give Time and Talent Across the U.S.
Hundreds of Williams employees are giving their energy to complete more than 160 projects across 18 states as part of the company's inaugural Volunteer Week, April 22-29. Projects range from outdoor beautification to volunteering in elementary school classrooms to helping at food banks. A list of organizations the projects are supporting can be found below.
Williams Volunteer Week builds on the company's long tradition of being a good neighbor through employee volunteerism and financial support. Last year, employees recorded more than 23,000 volunteer hours, serving as advocates, youth mentors, coaches, nonprofit board members and volunteer firefighters. In addition, Williams awarded more than $12 million to more than 2,000 organizations across 48 states on top of the personal contributions made by employees, retirees and board members.
For more information about Volunteer Week or any of Williams projects please contact media@williams.com or 1-800-945-8723.
Alabama
Billingsley High School
http://www.bsk12.net
Colorado
HABITAT FOR HUMANITY INTERNATIONAL INC
www.stvrainhabitat.org
The Colorado Youth Outdoors Charitable Trust
www.coloradoyo.org
WELD FOOD BANK
Washington, D.C.
Capital Area Food Bank
www.capitalareafoodbank.org
Georgia
Camp Marantha
Fairview Memorial Gardens
www.dignitymemorial.com/funeral-homes/stockbridge-ga/horis-a-ward-fairview-chapel/7128
Kansas
MEALS ON WHEELS OF MCPHERSON KANSAS INC
www.mealsonwheelsamerica.org
Louisiana
Dream Hunt Foundation, Inc.
www.dreamhunt.tv/
LIFESHARE BLOOD CENTER
www.lifeshare.org
South Beauregard Recreation District
Starks High School
United Way Of Northwest Louisiana
http://www.unitedwaynwla.org
Woody's Home, Inc.
https://wh4v.godaddysites.com/
Maryland
Lutherville Laboratory
https://luthervillees.bcps.org/
THERAPEUTIC AND RECREATIONAL RIDING CENTER INC
North Carolina
ADA JENKINS FAMILIES AND CAREERS DEVELOPMENT CENTER INC
CLEVELAND COUNTY ABUSE PREVENTION COUNCIL INC
www.abusepreventioncouncil.org
Rockingham County High School
https://www.rockinghamhigh.org/
The Workshop of Davidson
www.workshopofdavidson.org/
New Jersey
ARM IN ARM INC
Oklahoma
BEHEARD
www.beheardmovement.com
Coffee Bunker
www.coffeebunker.org
Community Food Bank of Eastern Oklahoma, Inc.
www.okfoodbank.org
Emergency Infant Services
www.eistulsa.org
FILLING THE VOID INC
www.fillingthevoid.com
Global Gardens
www.global-gardens.org
Humble Sons Bike Company
www.bikeclubtulsa.com
Iron Gate, Inc.
www.irongatetulsa.org
Junior Achievement of Oklahoma, Inc.
http://jaok.org
Reading Partners
www.readingpartners.org/Tulsa
River Parks Foundation
www.riverparks.org
Sayre Youth League
https://sayreyouthleague.sportngin.com/
Share Convalescent Home
https://www.smcok.com/share-convalescent-home
Tulsa Air and Space Museum, Inc.
www.tulsamuseum.org
Tulsa Metropolitan Area Habitat for Humanity
www.tulsahabitat.org
Oregon
Umatilla School District
https://www.umatilla.k12.or.us
Pennsylvania
Animal Care Sanctuary
https://www.animalcaresanctuary.org/
Benton Rodeo Grounds
Blue Chip Farms, Inc.
www.bcfanimalrefuge.org
BOY SCOUTS OF AMERICA
http://www.nepabsa.org/
Camp Freedom
www.campfreedompa.org
Camp Soles
Child Hunger Outreach Partners
www.chopouthunger.org
Cross Fork Sportsman's Club
Humane Society of Lackawanna County
http://griffinpondanimalshelter.com/
New Love Center
www.thenewlovecenter.com
North Mountain Fire Co. No. 1
Patriots Cove, Inc.
Potter County Anglers Club
RED LION POST 1446
www.vfw1446.org
South Side School District
www.sssd.k12.pa.us
Tree Pittsburgh
https://www.treepittsburgh.org
True Friends Animal Welfare Center, Inc.
www.truefriendsawc.com
South Carolina
Hope Remains Youth Ranch
Texas
Child Advocates, Inc.
http://www.childadvocates.org/
Devine Evergreen Cemetery Association
Dress For Success Houston
www.dfshouston.org
HOUSTON FOOD BANK
www.houstonfoodbank.org
KIDS MEALS INC
Matagorda County United Way
www.mcuwtx.org
Memorial Park Conservancy, Inc.
www.memorialparkconservancy.org
PERPETUAL HELP HOME INC
www.perpetualhelphome.org
Salvation Army of San Antonio
https://salvationarmysanantonio.org/
San Antonio Food Bank, Inc.
SPECIAL OLYMPICS TEXAS INC
TEXAS DIAPER BANK
https://www.texasdiaperbank.org
Trinity Habitat for Humanity
www.TrinityHabitat.org
Urban Harvest, Inc.
www.urbanharvest.org
Wharton County Youth Fair and Exposition
www.whartoncountyyouthfair.org
Utah
A Million Thanks
Community Animal Welfare Society
YWCA Utah
Virginia
God's Pit Crew, Inc.
International Rescue Committee
www.rescue.org/charlottesville
Lightfoot Elementary School
https://sites.google.com/ocss-va.org/les/home
West Virginia
City of Cameron – City Pool
www.cameronwv.com/recreation.htm
KATHYS HOUSE FOUNDATION
www.kathyshousewv.org
Wyoming
AMERICAN LEGION TOM WHITMORE POST 28
www.tomwhitmorepost28.org
Food Bank of Sweetwater County
www.foodbankswcty.org
Kemmerer Little League
www.littleleague.org
Rock Springs Family Recreation Center
https://www.rswy.net/department/?fDD=22-0
Vitalant
www.vitalant.org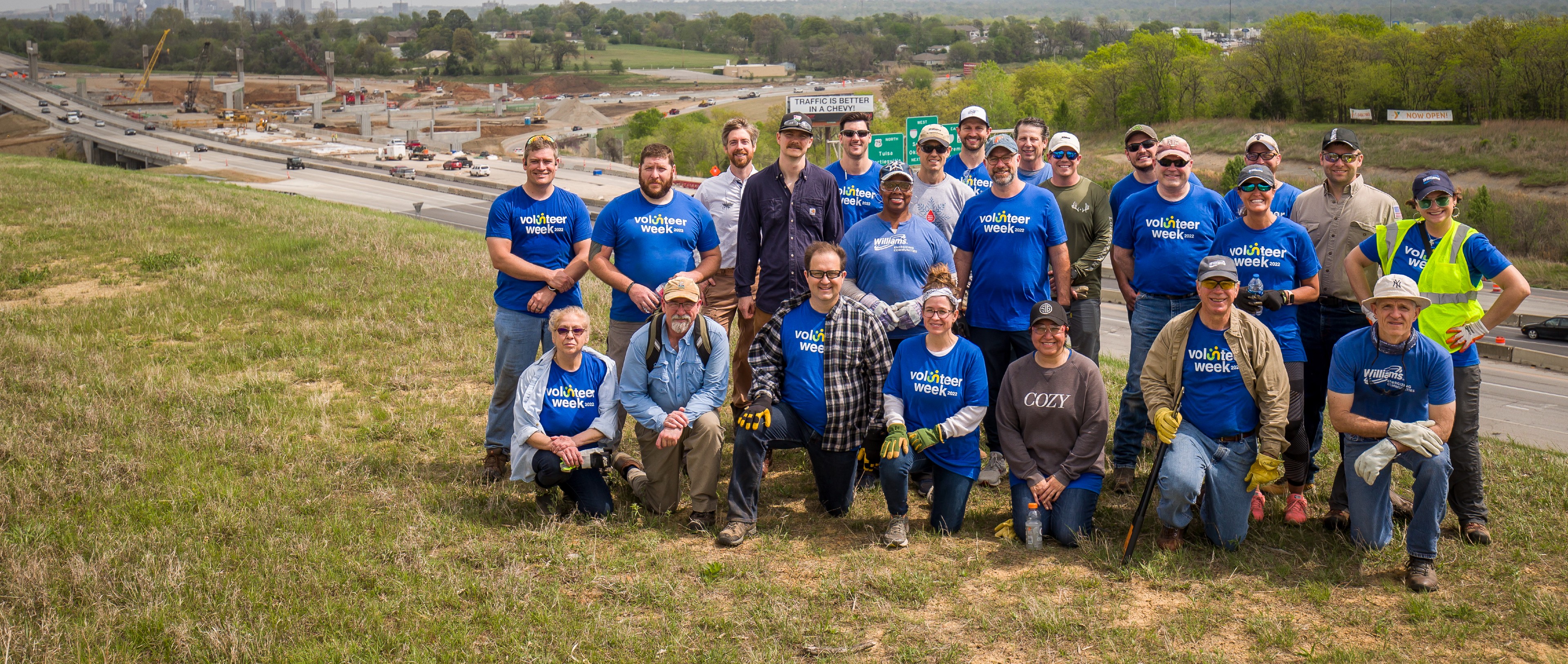 Building houses, landscaping, packaging food and helping students! These are some of the many activities during …