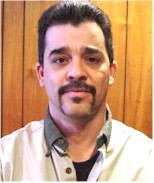 John Roberto, who hails from Ambler, Pa., outside Philadelphia, has been named the district manager for our office in Salladasburg, effective Feb. 26.
The Salladasburg office oversees two natural gas compressor stations, a storage facility and approximately 100 miles of Transco pipeline and right-of-way in Potter, Clinton, Lycoming and Columbia counties.
John brings more than two decades of experience to his new role as district manager. He joined Transco in 1990 after serving for four years in the U.S. Army as an airborne combat engineer with the 82nd Airborne Division.
Most recently, John had been an assistant manager in Salladasburg over the past four years.
"John has demonstrated solid leadership skills and a strong commitment to safe operations," says Mario DiCocco, an operations director for Transco.
John began his pipeline career as a technician on a construction crew near Philadelphia. From there, he held various positions of increasing responsibility, including operator, right-of-way specialist, measurement technician and chief inspector