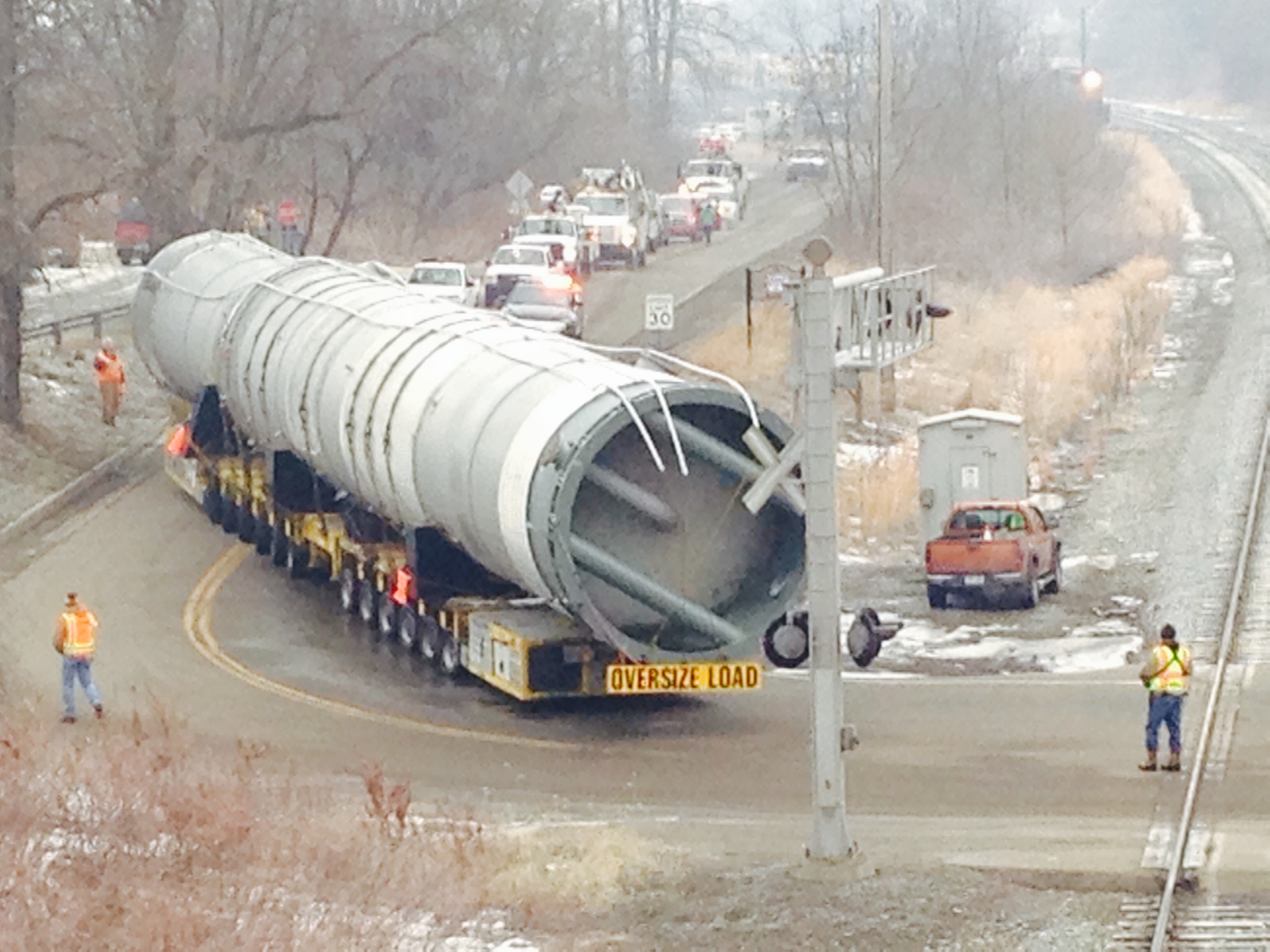 We've coordinated with the Marshall County Sheriff's Department, local utilities, the school transportation director and the West Virginia Department of Highways, and everything is set for Williams' second superload move.
Like the last superload, we will move a 123 foot de-ethanizer tower from the Ben Wood rail yard to our Oak Grove Processing facility located on Fork Ridge Road in Moundsville.
The three-day move will begin at about 8 a.m. on Sunday, March 23.
After leaving the rail yard, we expect to progress from WV 2 to WV 86 and finally to WV 88.   The tower will be parked off of the road for Sunday night. Monday morning, the tower will proceed from WV 88 to US 250 southbound, to Fork Ridge Road.   Again, the tower will be parked off of the road for the night. Tuesday morning the tower will begin the final leg of its journey to Oak Grove.
While we work hard to maintain the move schedule, weather and other unforeseen circumstances can affect plans. You may want to take an alternative route to avoid the superload.
Last month residents came out to cheer on the moving team, or just wave hello as the tower passed. We hope to see many of you again.