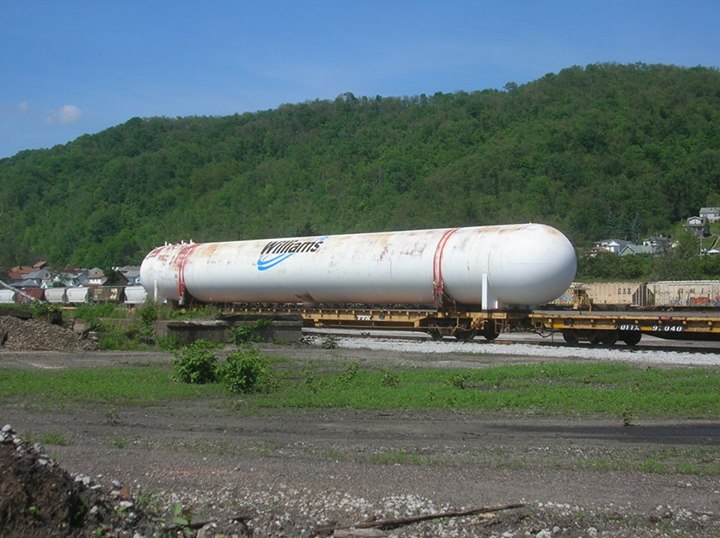 Williams' third superload move will leave the Benwood rail yard at approximately 9 a.m. tomorrow, Friday, June 6, and is expected to arrive at our Oak Grove processing facility by 5 p.m.
Because the surge tank is so much lighter than the de-ethanizer towers that made up the previous superloads, our contractor is able to use a tractor trailer and move at 15 to 20 miles per hour.
But it is still a "super" move, so we are again working with our partners at the state, the Marshall County Sheriff's office and local utilities to make sure this trip is as uneventful as the last two.
You can follow the progress of tomorrow's move on Twitter atwww.twitter.com/wvdot and Facebook at www.facebook.com/WVDOT, where the West Virginia Department of Transportation will update the location of the superload.
The superload will leave Benwood CSX rail yard and proceed south on WV 2, to WV 86 (Sixth Street) in Glen Dale. It will continue on WV 86 and then will proceed on WV 88 to US 250 southbound, and then on to County Route 17, Fork Ridge Road.
Unforeseen factors can impact the schedule, but we will post any changes on this site.