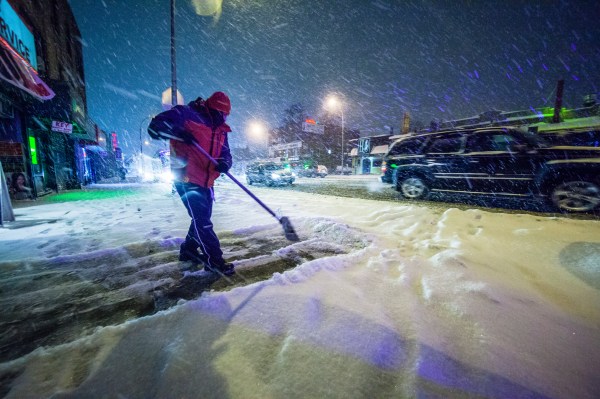 Millions of people in the Northeast are bracing for Winter Storm Juno, which threatens to become a major snowstorm this week with the potential for blizzard conditions and more than 2 feet of snow.
While it is uncertain what effects the storm will have on the region, one thing that is certain is that Williams will be prepared.
"We do everything with safety first in mind," says Al Taylor, Williams vice president of Operations.  "We're accustomed to cold weather and icy conditions. Of course, if we get 24 inches of snow that would be unusual. But when we see bad weather coming, we conduct planning and communication to ensure we can respond to critical emergencies."
Williams operates the Transco interstate pipeline, which provides about 10 percent of the nation's natural gas, including much of the natural gas consumed in the Northeast. Al says that he doesn't expect customers on the Transco pipeline system to be affected by the storm.
"On the gas transmission side, we expect very few, if any, problems," Al says. "The pipeline systems are not prone to equipment problems in cold weather. And there are a lot of receipt points to meet demand, as well as storage to supplement supply in the event of freeze-offs affecting production area flow."
Al emphasizes that preparation is a huge component of Williams' operational success. He says that the company watches weather forecasting closely and plans for cold weather far in advance, taking steps to ensure that the pipeline system continues to operate reliably and safely, even in severe weather conditions.