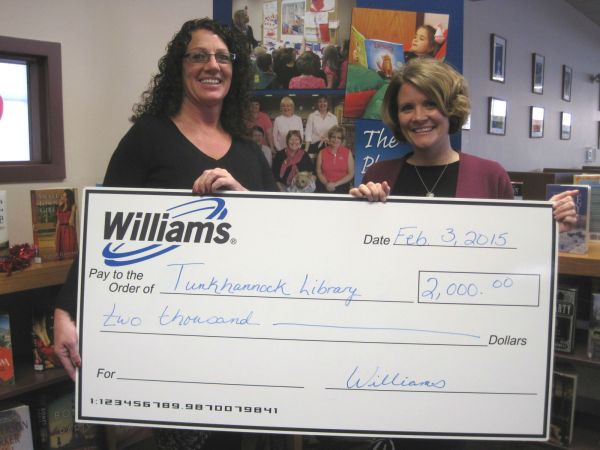 Williams is a major sponsor for the Tunkhannock Public Library's Toast of the Townwine tasting fund raiser in Northeast Pennsylvania.
Held Saturday, March 7, the proceeds from this event ensure that the library can continue its tradition of outstanding programs for preschoolers through adults.
From Gus the Therapy Dog to Zumba Gold…from Magnificent Mondays for Homeschoolers to​ Reserve a Librarian for individual help with technology; ​​and from our summer reading programs to Scout tours, the library staff strives to provide service to everyone.
Williams is very pleased to support the library and to help it remain a vital part of the community.