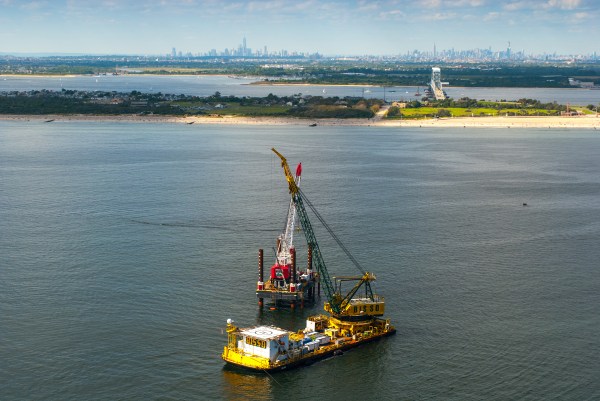 Williams has commissioned and placed into service its Rockaway Delivery Lateral and Northeast Connector Pipeline.
The Rockaway project adds 3.2 miles of new Transco pipeline and related facilities in New York and will provide approximately 647,000 dekatherms per day of natural gas to National Grid's gas distribution system in Brooklyn, New York – serving 1.8 million customers in Brooklyn, Queens, Staten Island and Long Island.
The Northeast Connector project consists of equipment to increase compression at three existing Transco facilities in New Jersey and Pennsylvania.
"As we learned during Superstorm Sandy – and were harshly reminded during these past two record setting cold winters – a reliable and resilient supply of energy is critical to the local New York and Long Island communities we serve," says National Grid New York President Ken Daly. "National Grid's partnership with Williams has enabled us to bring in the first new supply of clean natural gas in decades, which will allow us to meet the energy and environmental needs of customers for many years to come.
Most of the 3.2-mile, 26-inch pipeline lateral was constructed offshore using subsurface directional drilling technology, allowing Williams to avoid all impacts to the beach, near-shore areas, as well as onshore portions of Jacob Riis Park. Construction on the nearly $200 million project began last summer, but the project's kickoff dates back to 2008.
The Rockaway Delivery Lateral project was specifically cited in New York City's PLANYC 2030 as an important part of achieving the city's goal of eliminating the use of high sulfur fuel oil and realizing some of its clean-air goals.