Bonnie and Meredith here! Welcome back for our next installment of the College Recruiting Roundtable. Be sure to check in with us throughout the next few months as we talk about the ins and outs of the college recruiting process and what you can do to be best prepared for your summer internship.
Well you survived the holidays and now that classes have started it's time to start looking ahead toward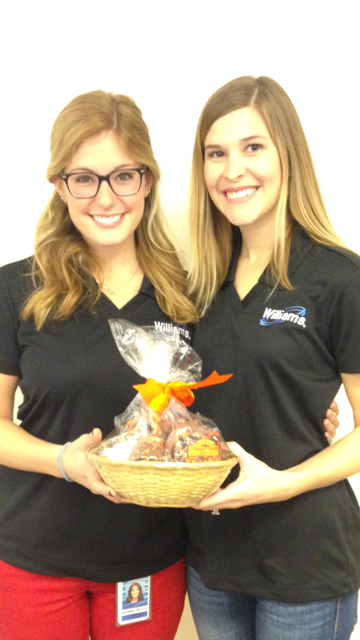 the summer and your upcoming internship. If you have already secured an internship for this summer, congratulations! You can expect that your employer will likely start your onboarding process in the coming weeks and we want to make sure you are prepared.
What is onboarding?
Onboarding is the process during which you complete all your pre-hire paperwork, drug test, background check and any other requirements of your employer so you can begin working.
According to the Society for Human Resource Management, onboarding done right should help you adjust to the social and performance aspects of your new job quickly and smoothly, and learn the attitudes, knowledge, skills and behaviors required to function effectively within an organization. This means that your new employer is working diligently to make sure they are ready for you on day one.
What should you expect before arriving on your first day of employment? Taking your drug test, background check and filling out lots of paperwork (i.e. applications, policy documents, etc.) may be a big part of getting started. The key to having all of these things run smoothly is making yourself available and following directions. It is also important to make time for calls with your new employer and to make sure you are clear on the process for getting all of the above listed items completed. Also, read, read, read! You don't want your start date to be delayed because you didn't read the instructions properly.
After you have successfully completed all your paperwork, that's when the fun really starts as you should start learning about some of the things you will be working on and who you will be working with. The key to having a successful internship is getting acclimated quickly and learning as much as possible and the best way to do this is to do your research and ask questions!  Research as much as you can about your new employer so you will be ready to impress on day one.
During onboarding is also a great time to ask about dress code, parking, travel and any other topics that tend to be your stressors – pipe up and ask those questions early so you will have plenty of time to be prepared!