Williams announced the recipients of the Rockaway Community Grant Program, awarding more than $122,000 to 15 organizations that reside in, and/or provide services to the Rockaway, New York area.
One of the 15 recipients is the Rockaway Point Association, which plans to use a $6,100 grant to purchase four beach wheelchairs to provide access to beaches for those with physical disabilities.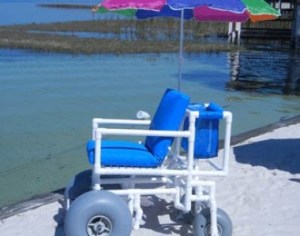 "While most of our community is accessible to anyone with a physical disability, the most valuable areas of our community (the beaches) remain inaccessible for someone with physical disabilities. We plan to use this grant to give our disabled residents, or those who are challenged, the gift of visiting the beach with their families and friends," said Joanne Fogarty, Rockaway Point Association President. "We are very grateful to Williams for their support."
Since its inception in 2014, more than $580,000 has been awarded by the Rockaway Community Grant Program to local organizations to help fund noteworthy projects that directly benefit the environment and local communities. The mission of the Williams Rockaway Community Grant Program is to assist in the development of projects that directly benefit the surrounding communities where Williams' Rockaway Lateral is operated.
Grants up to $15,000 per funding cycle will be awarded based on community need and can be used to provide environmental benefit or economic development, or to support emergency services, youth and senior programs, or education programs.