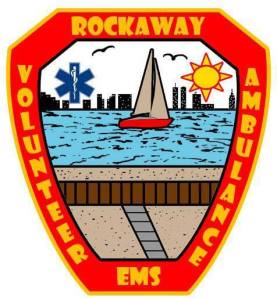 Local emergency services, community, educational and environmental initiatives are benefiting from more than $124,000 in grants distributed to community organizations that reside in, and /or provide services to Rockaway, N.Y. and the surrounding area.
Williams recently announced the latest recipients of the Rockaway Community Grant Program, awarding grants up to $15,000 each to 25 local organizations.
One of the 25 recipients is the Rockaway Volunteer Ambulance Search & Rescue Corp, which plans to use a $15,000 grant to purchase rescue supplies.
"Our organization depends on community contributions like this grant from Williams to provide first aid and pre-hospital care to our many Rockaway residents and visitors," said Rockaway Volunteer Ambulance Search and Rescue Corp Chief Ronnie Murchinson. "This grant will be used to purchase much-needed rescue supplies to support our ambulance and beach patrols. We sincerely appreciate Williams' support."
The Rockaway Community Grant program is designed to benefit the environment and local communities in which Williams operates its Transco natural gas pipeline near Rockaway, N.Y.  The company has awarded more than $700,000 since the grant program was first initiated in 2014.
Grants up to $15,000 per organization are awarded to organizations promoting initiatives that support environmental enhancement, education, economic development, emergency services, youth and senior programs.