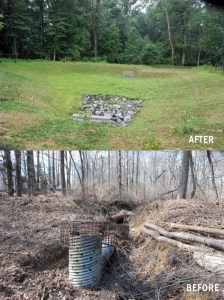 After two years of planning, a severely degraded stream in eastern Pennsylvania has been restored, thanks to a partnership between Williams and the Brandywine Red Clay Alliance.
Located in Chester County, Pa., Ludwig's Run is a tributary of Brandywine Creek — an important stream used for both public water supply and recreation.
During the summer of 2013 Williams removed and replaced a 2,100-foot segment of its existing Transco natural gas pipeline crossing under both Brandywine Creek and Ludwig's Run.
Williams worked closely with state and local permitting agencies to develop specialized plans to minimize environmental impacts from pipeline construction.  The company also agreed to fund a high-priority mitigation project developed by the Brandywine Red Clay Alliance to restore the Ludwig's Run stream and stormwater basins.
Ludwig's Run suffered from severe bank erosion.  The restoration plan included repairing two non-functioning stormwater basins and restoring nearly 2,000 feet of stream by stabilizing the banks.
Construction on the project began in November 2015 and was completed in April 2016.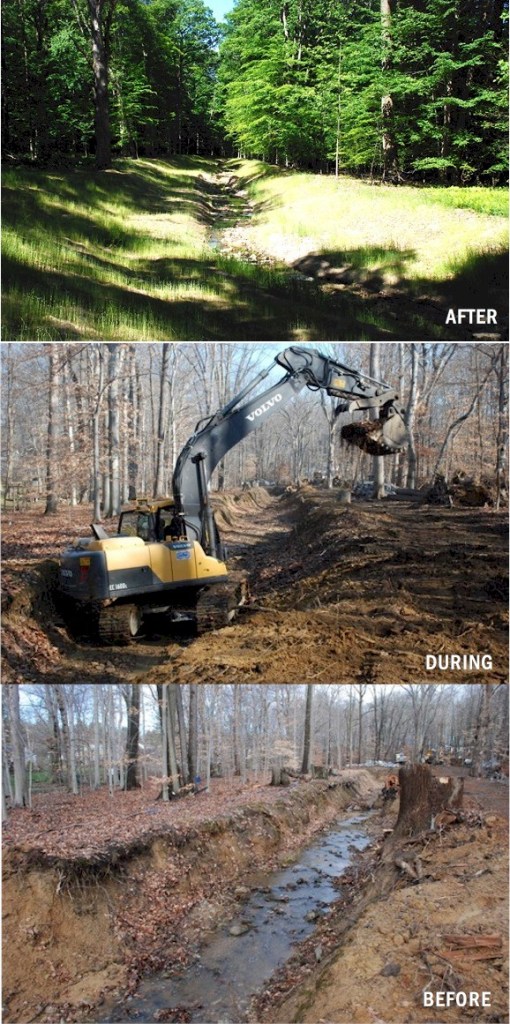 "We are grateful to the Williams for support this important project, said Bob Struble, Watershed Conservation Director of the Brandywine Red Clay Alliance.  "It was one of the more challenging projects due to the site conditions, but the result has received excellent reviews from the landowners and the reviewing agencies."
Struble says that the project has been such a success, it has been toured by local elementary schools to teach watershed education. In the spring of 2016, more than 900 fourth graders and more than 70 parents took part in the watershed education program.